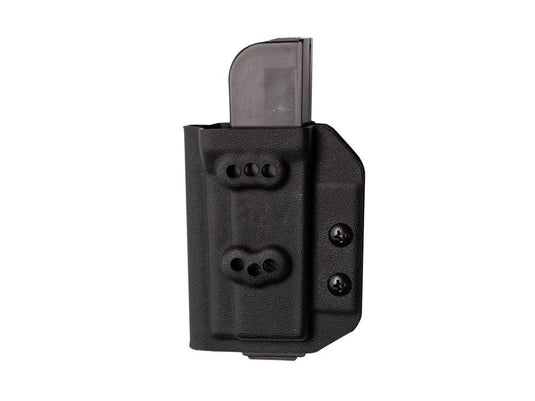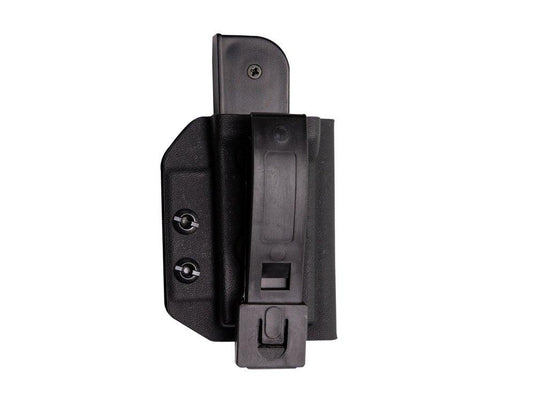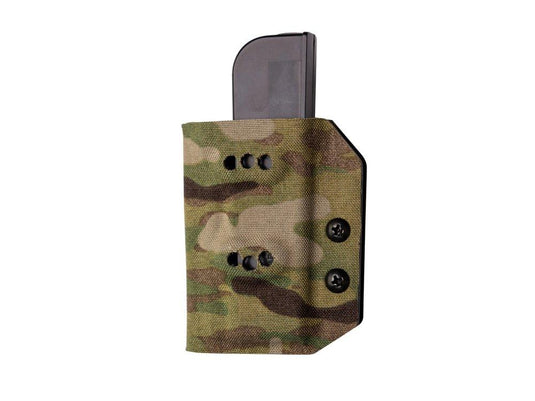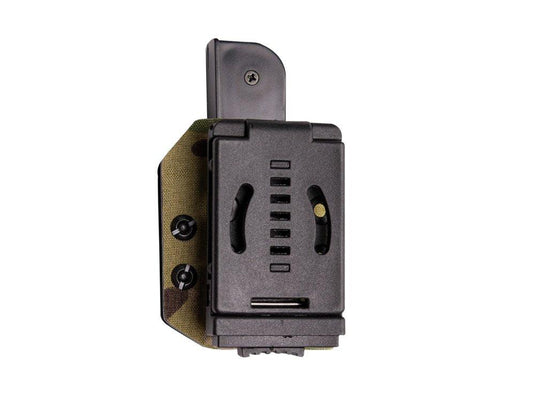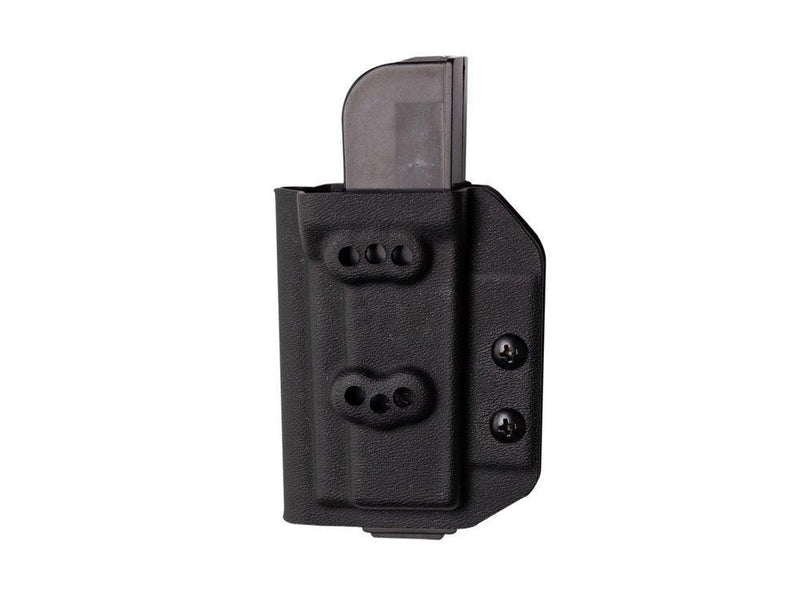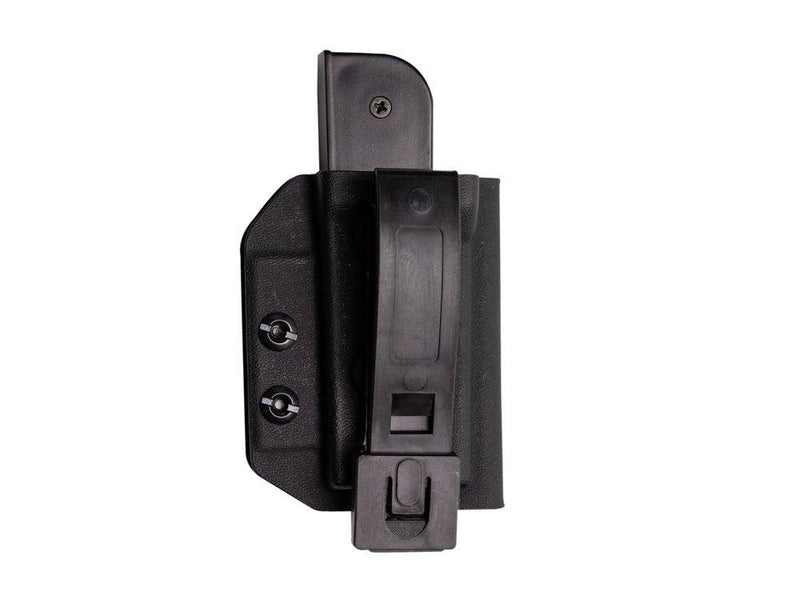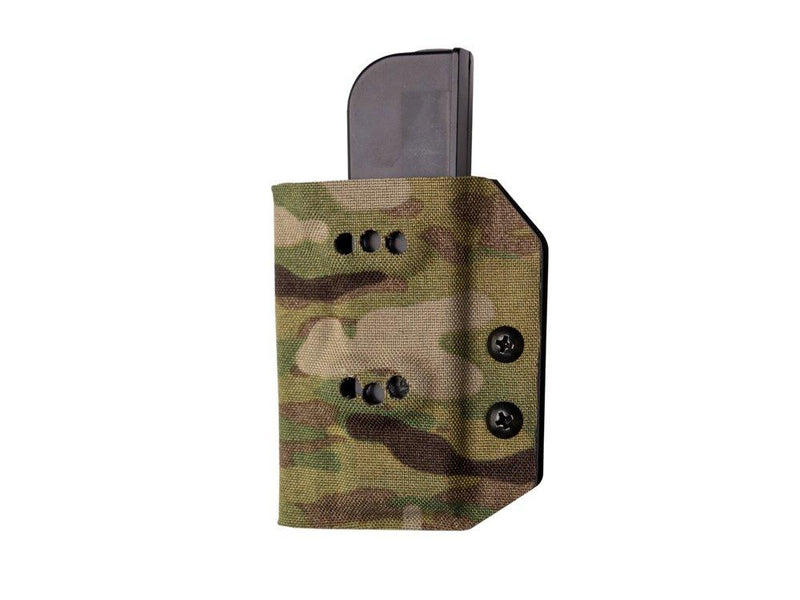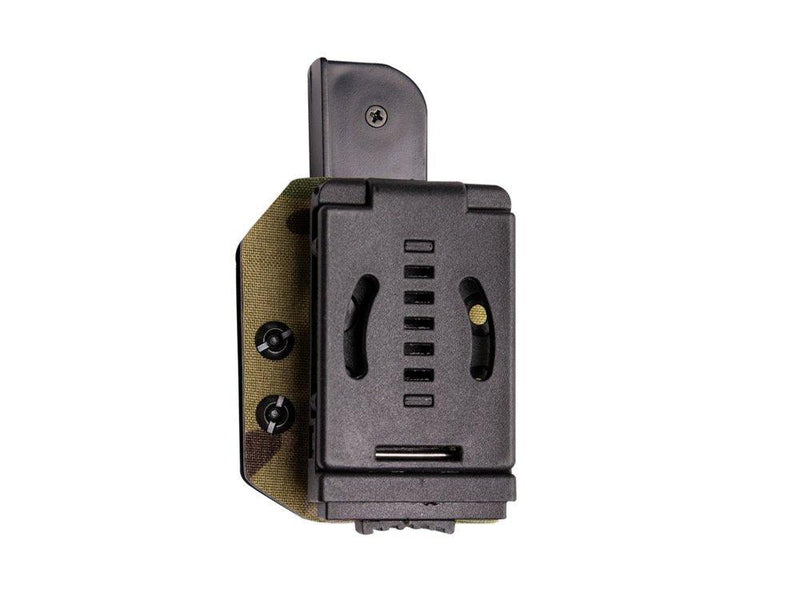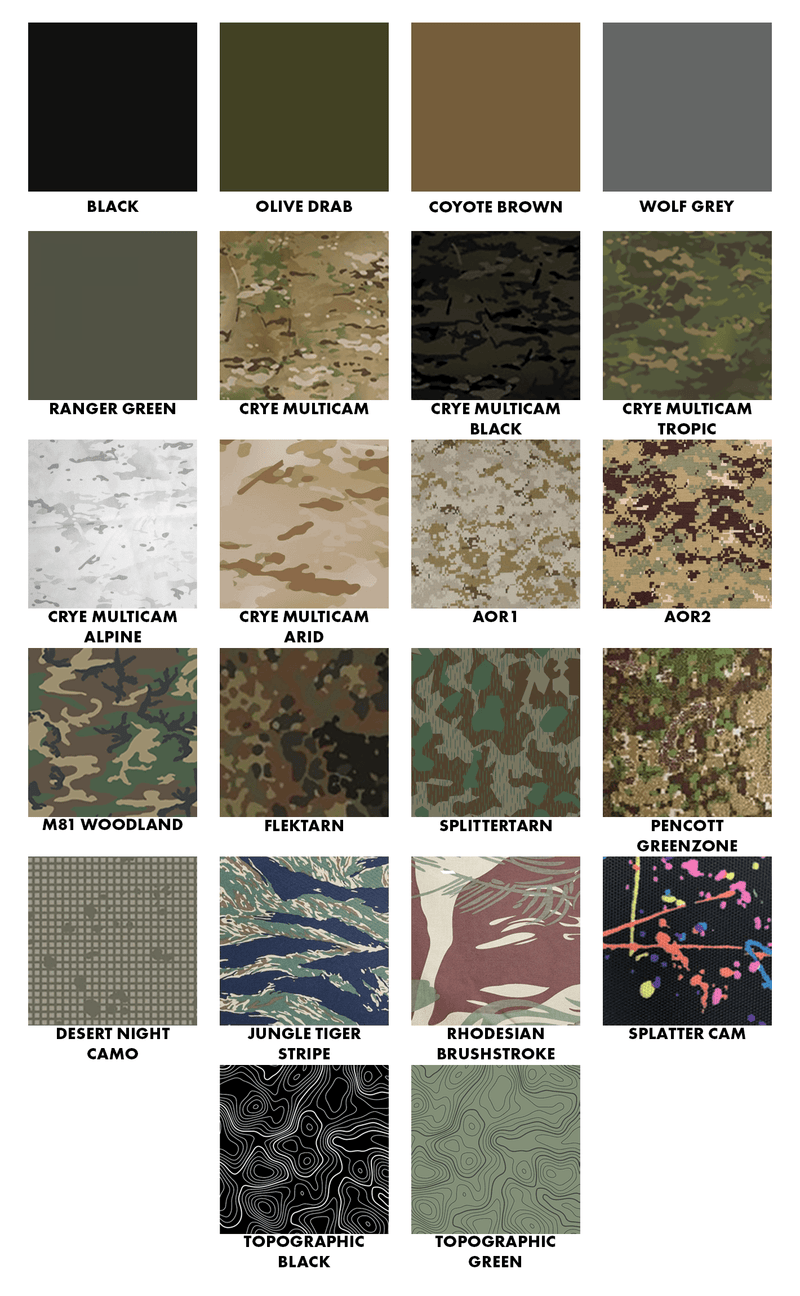 Our VSR10 magazine carriers are confirmed to work with all VSR 10 magazines. These magazine carriers have the option to be mounted onto molle webbing or belts. All magazine carriers have the ability to be mounted either way around by swapping the side the mounting system is attached on. The magazine carriers also come with adjustable retention for the ability to tighten or loosen the grip the carrier has on your magazines. This can be achieved by tightening or loosening the screws on the wing of the magazine carrier until you reach your desired amount of retention.
This Magazine Carrier uses an MRD (Magazine Retention Device) which provides adjustable retention to the back of the magazine, allowing the carrier to hold on to the magazine with the perfect amount of resistance. To adjust the retention on the Magazine Carriers you need to screw or unscrew the silver grub screw found on the side of the carrier with a 1/8" Allen key/hex key. Please note that the magazine can only be inserted into the Magazine carrier in one orientation.
Features:
Made from 2mm P1 Kydex T Thermoplastic

All Mounting screws will have threadlock pre-applied to stop them from backing out or coming loose over time

Adjustable Retention

Left or right side mounting

Fits onto molle or up to 2" wide belts

Up to 20° forward or backward cant
Once you have the Magazine Carrier set up, we strongly advise using a Threadlock or Loctite to ensure all screws won't come loose over time and use (even a dab of superglue will do the job!)
Our current lead time is 1-3 weeks, with most orders shipping out within 1-2 weeks although they may take up to 3 weeks depending on our workload. We do try to keep Black Kydex and Crye Multicam Wrapped variants of this product in stock for quick shipping.