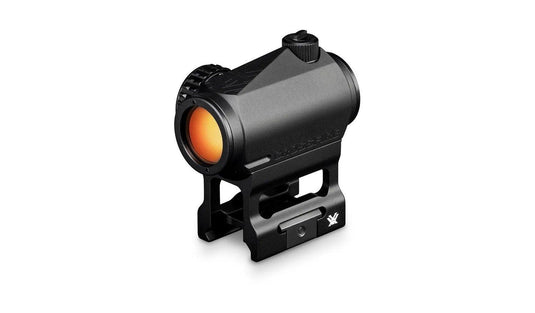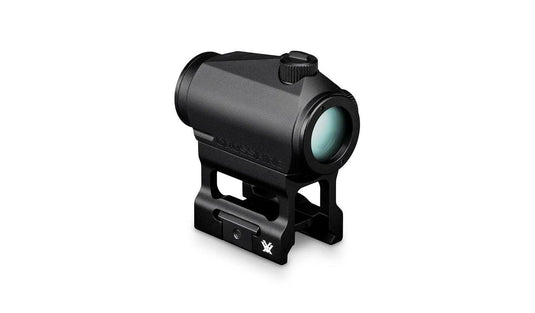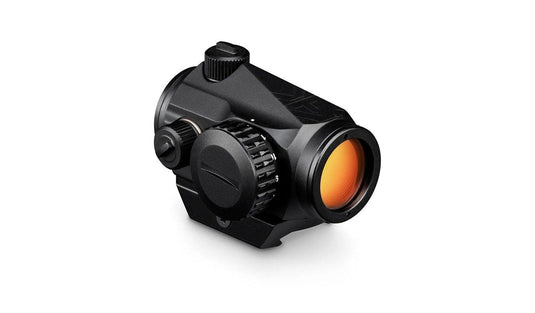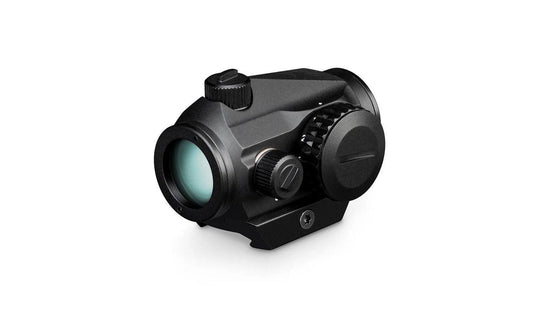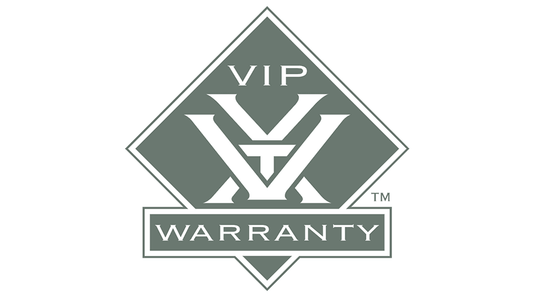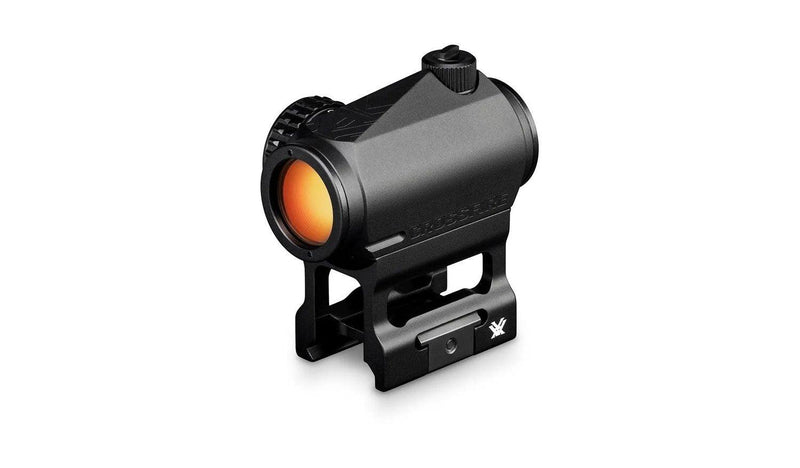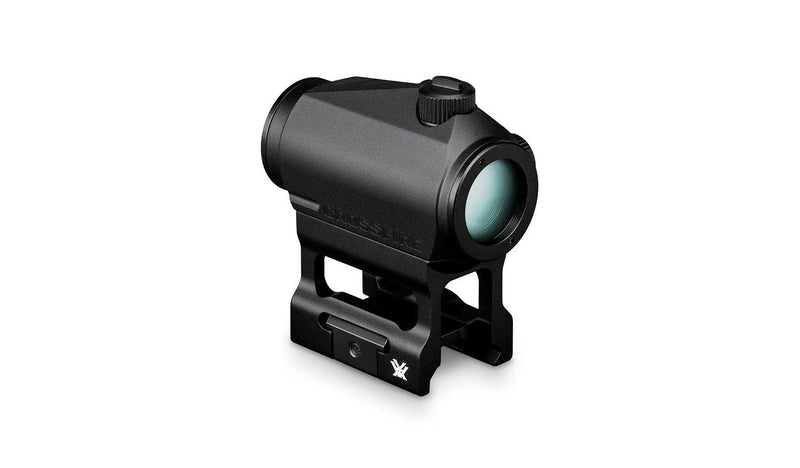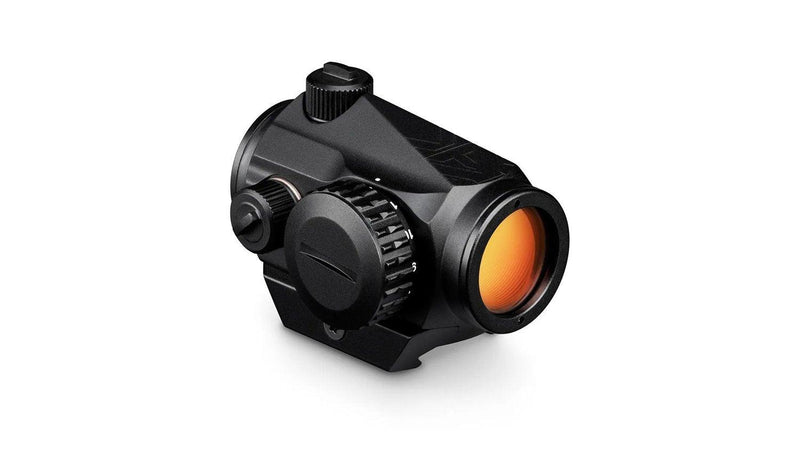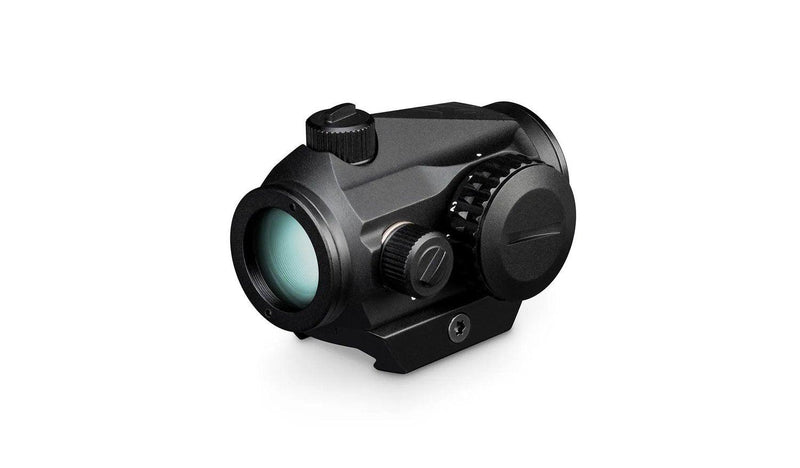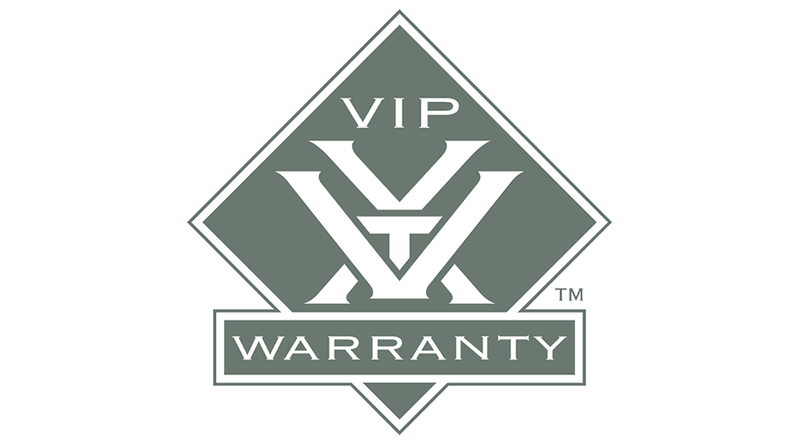 The Crossfire is a no-nonsense sight at a no-nonsense price for darn near any application, and when your AR-15, shotgun, or rimfire needs a simple point of aim and none of the frills, the Crossfire should be at the top of your list. The 2 MOA dot is quick to acquire in close-quarters, while remaining fine enough to promote pin-point accuracy at extended range. With a 50,000 hour battery life and night-vision compatibility at the lowest two settings, the Crossfire red dot will keep working in a variety of conditions. In addition to just plain looking awesome, the included skeletonized lower 1/3 co-witness mount provides a rock-solid and extremely lightweight platform.
FEATURES
Fully Multi-Coated - Multiple anti-reflective coatings on all air-to-glass surfaces increase light transmission.
Brightness Settings - 11 Levels
Unlimited Eye Relief - Non-critical eye relief for rapid target acquisition
Parallax Free - All red dot and holographic sights will exhibit some small amount of parallax. Matching current industry practice, this small amount would be considered "parallax free" and will make a negligible difference in performance.
Night-Vision Compatibility - The lowest 2 settings are night-vision compatible.
Waterproof - O-ring seals prevent moisture, dust and debris from penetrating for reliable performance in all environments.
Hard Anodized Finish - Highly durable low-glare matte finish helps camouflage the shooter's position.
WARRANTY
Your new purchase is covered for absolutely any accident that impairs the operation of the product and any feature. Cosmetic damage that does not impair the operation is not covered. Once again, warranty if for life! If the product becomes discontinued then VORTEX will replace your item/s with a newer version completely free of charge.
You are even covered if you decide to custom spray paint over your optics, as long as you haven't gone and sprayed onto your lenses.