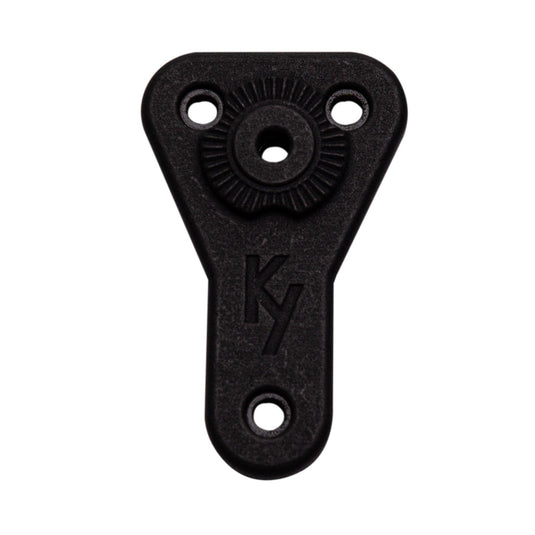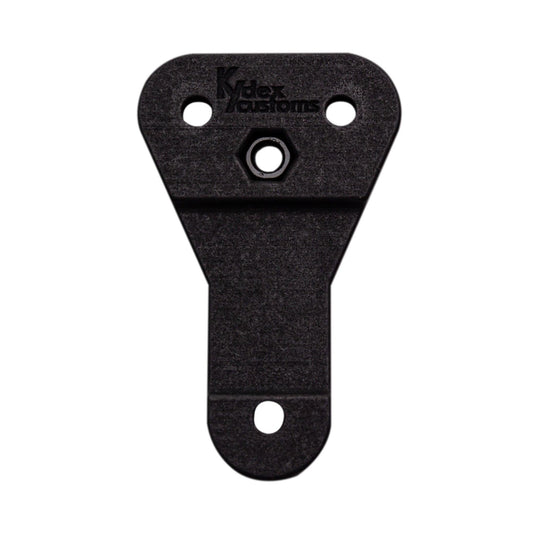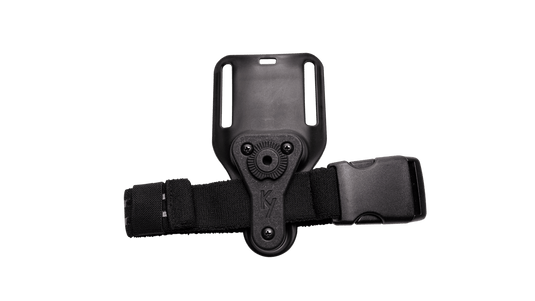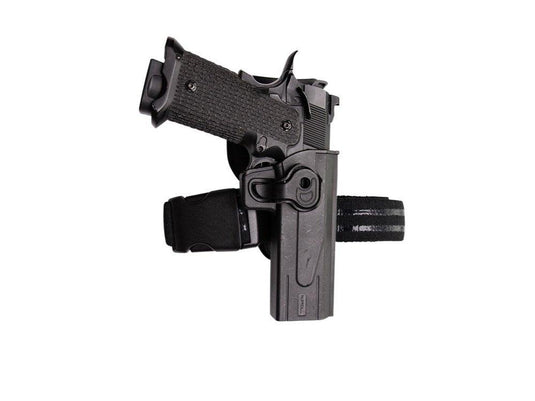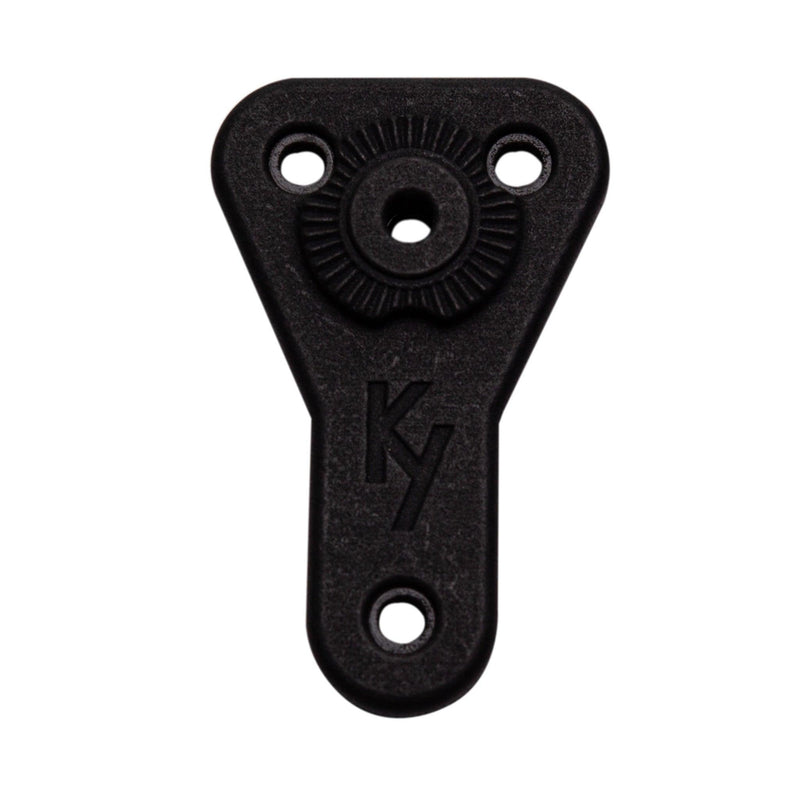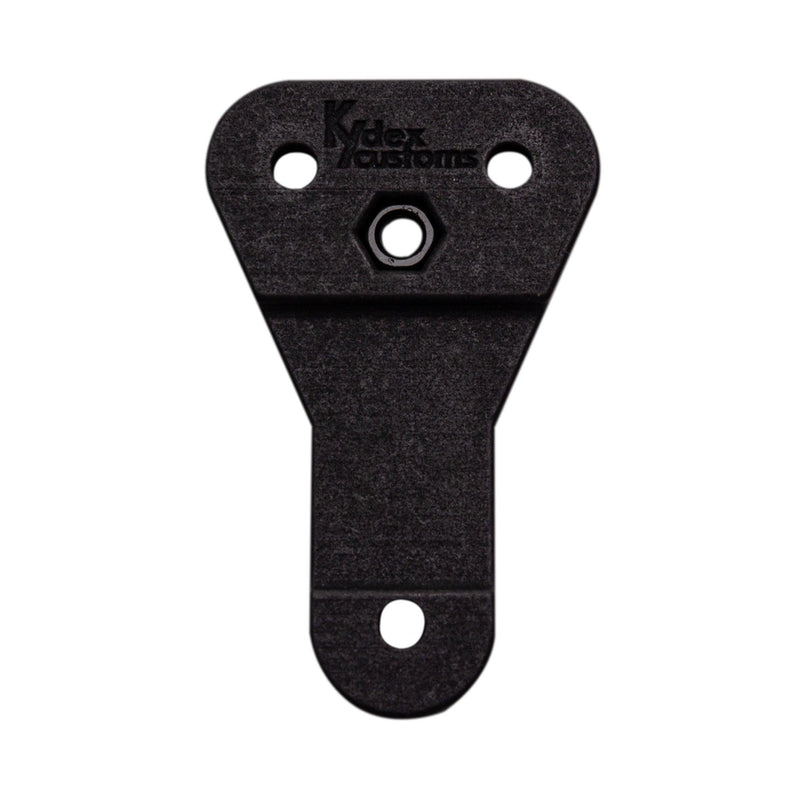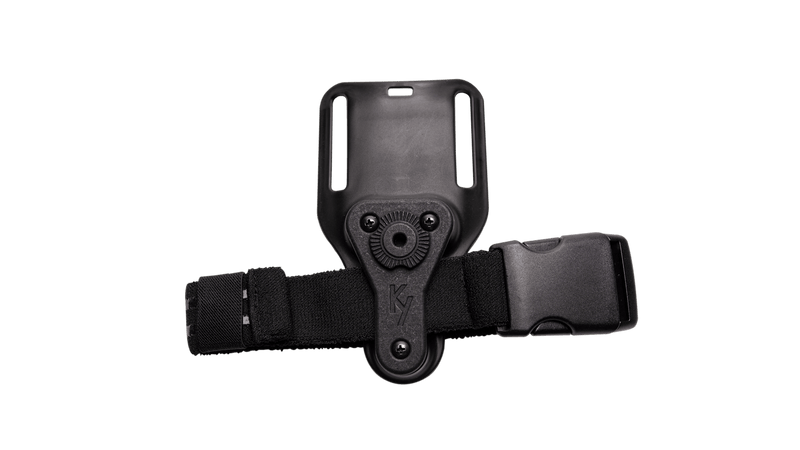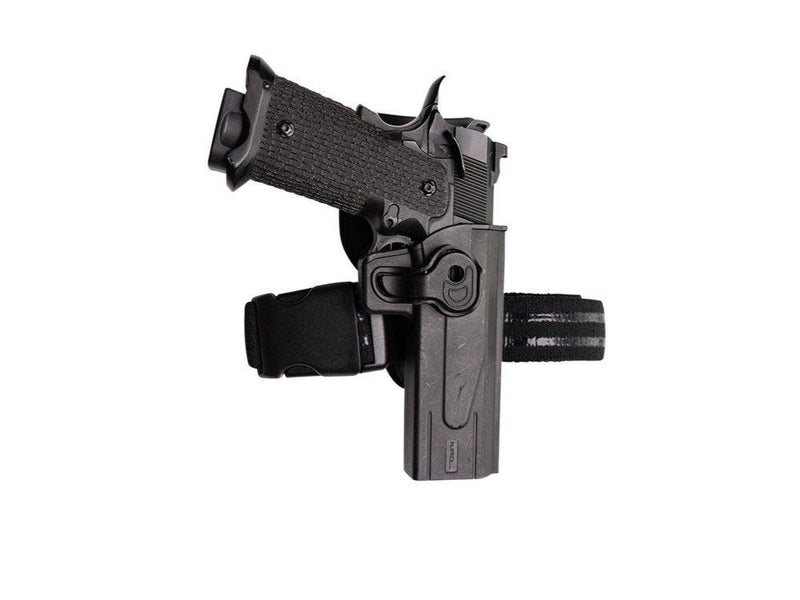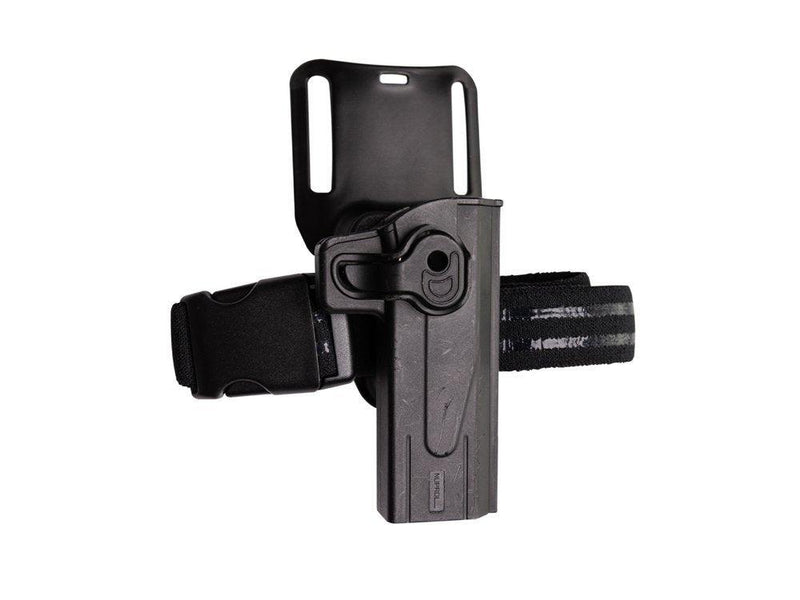 Our SAF 2 Adaptors have been designed to bridge the gap between budget holsters and higher end holster mouting platforms without breaking the bank. The SAF 2 Adapter allows the user to mount any holster which uses the cog/rotor mount mounting platform onto Safariland holster mounts, like the UBL Mid ride mounts which are incredibly popular and are, in our opinion, the best mounting platform currently on the market. Unlike other adaptors on the market, the SAF 2 has a channel on the back which allows the user to mount their holster in conjunction with a thigh strap which isn't usually possible due to the single point of attachment the cog/rotor style of mount these holsters use.
Each SAF 2 Adaptor comes with a set of M6 machine screws to mount to the holster to the SAF 2 Adaptor as well as x3 sets of mounting screws to attach the SAF 2 Adaptor to the mount of your choosing.
Holster Compatibility:
Nuprol
IMI Defense
Cytac
Amomax
DTD
Mount Compatibility:
Safariland UBL/Mid Ride Mounts
Safariland QLS Mounts
Safariland MLS Mounts
Safariland Drop Leg Mounts
***Holster and mount in photos is not included and is only used as an example***
Does what it says
Used this to mount the novritsch universal holster onto a qls fork and it works really well
It's not meant to be installed on the Hi Capa nuprol holster. Finding a screw with the right length was complicated. Shipping to Germany was very expensive and customs is also a factor why I will avoid ordering from UK in the future.