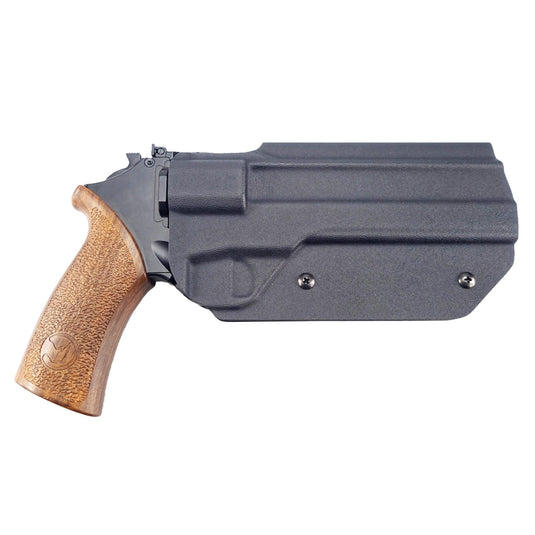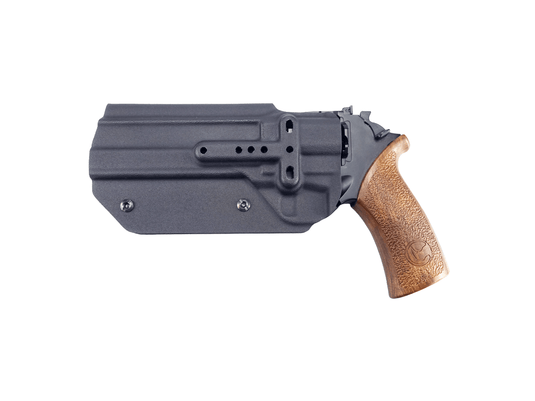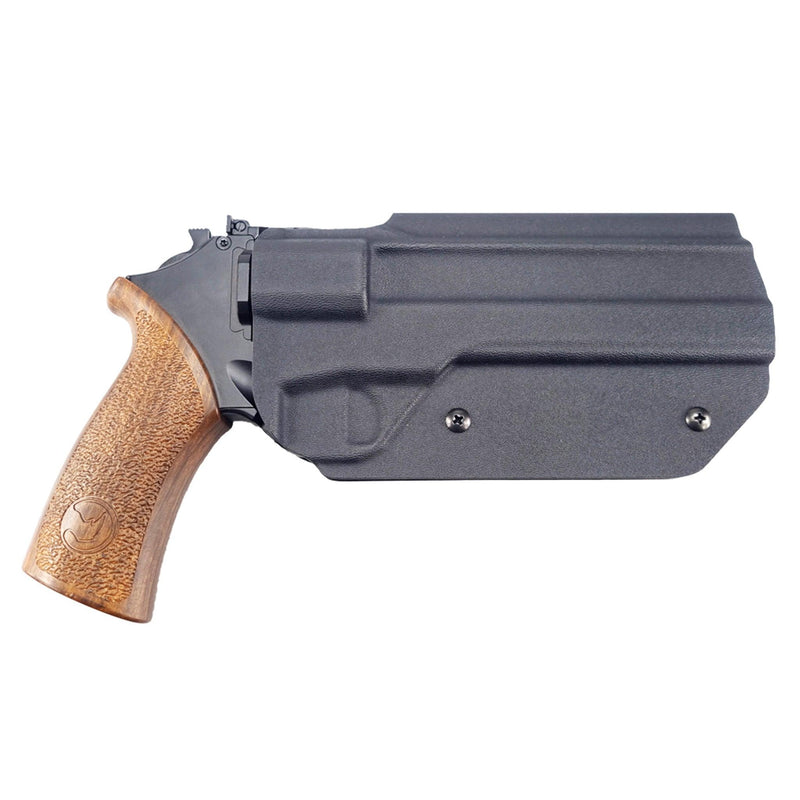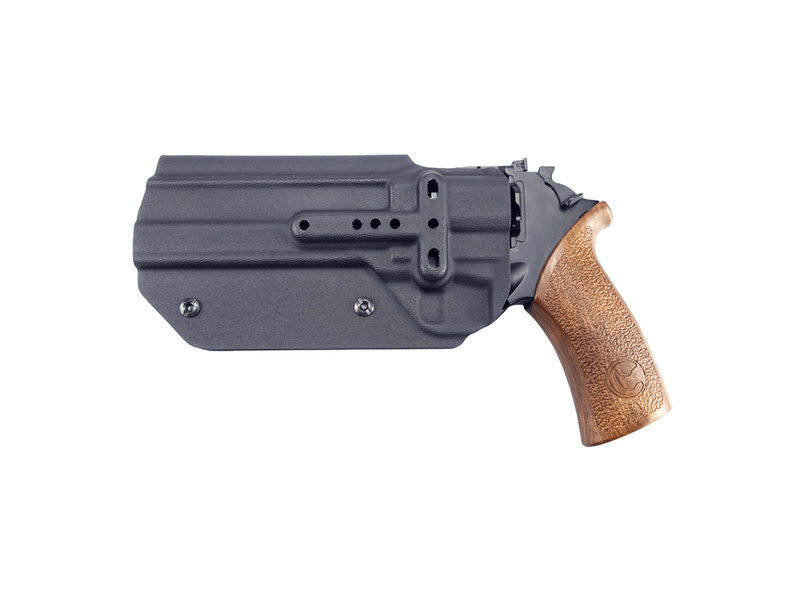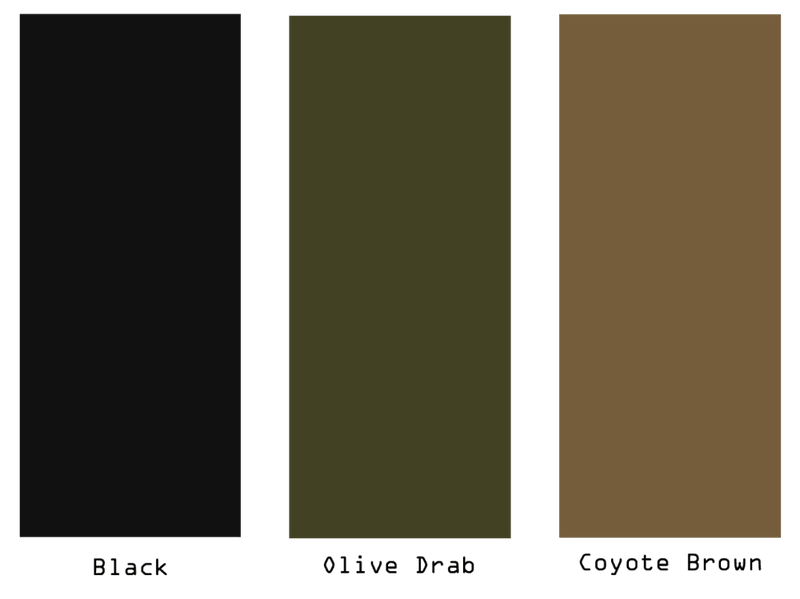 Our Pro Series Chiappa Rhino 60DS Holsters are designed to work with both the Airsoft and Real Steel versions of this pistol. The holster is cut to be flush with the muzzle of the 60DS variant of the Chiappa Rhino. These holsters are made entirely in the UK from genuine 2mm (.08") P1 Kydex. Every Pro Series Holster is made with a mould which was entirely designed and manufactured by us here in the UK, making them the best holster possible that we can bring to the market.
Features:
Made of 2mm Thick Kydex
Multiple Points of Adjustable Retention
Accepts Suppressor Height Sights
Accepts Threaded Barrels
Open Muzzle to accept LBP variants
Mounting:
Our holsters are able to mount onto all mounting platforms which use a 3-screw system these include but are not limited to: Safariland, Blackhawk, FMA, G-Code, G-Code RTI And Blade-Tech.
Once you have the holster set up, we advise using super glue or Loctite to ensure all screws won't come loose over time and use.
Please Note: All of our holsters include x3 mounting screws when you purchase them, but do not include a mount, please make sure you have purchased a mount if you require one!
Our current lead time is 1-3 weeks, with most orders shipping out within 1-2 weeks although they may take up to 3 weeks depending on our workload. We do try to keep Black Kydex variants of this product in stock for quick shipping.
Just what I was looking for!
The gun fits perfectly, and the customer service was really helpful with the color I had in mind. Would definitely buy again if I am ever in need!
Excellent quality! Fits QLS system perfectly! Great that someone offered a holster for the full size rhino.
Great customer service will definately be buying from here again