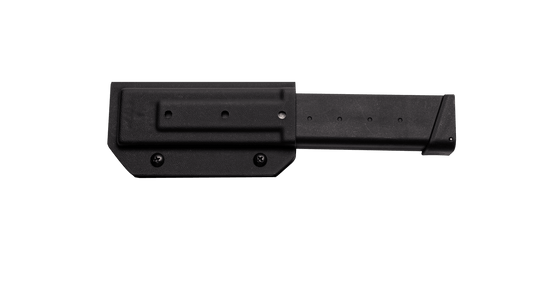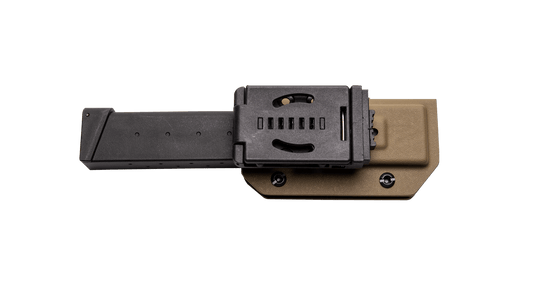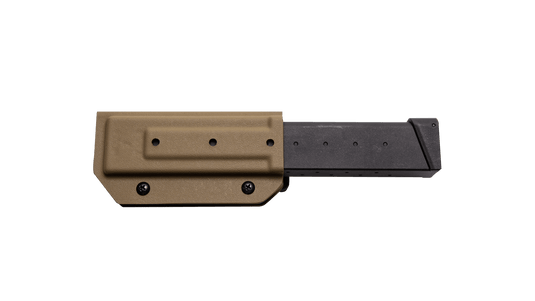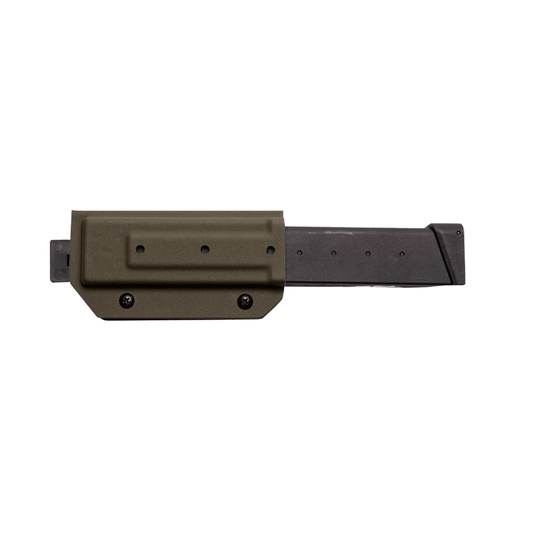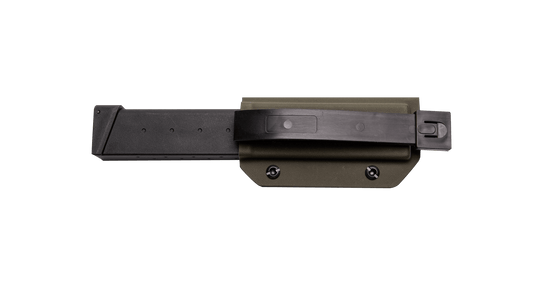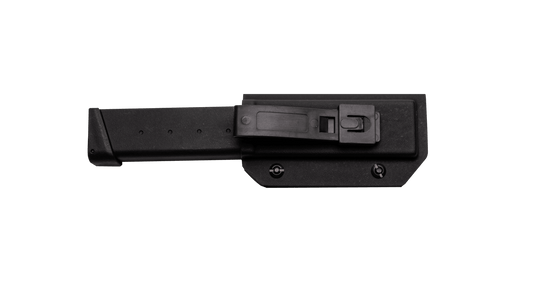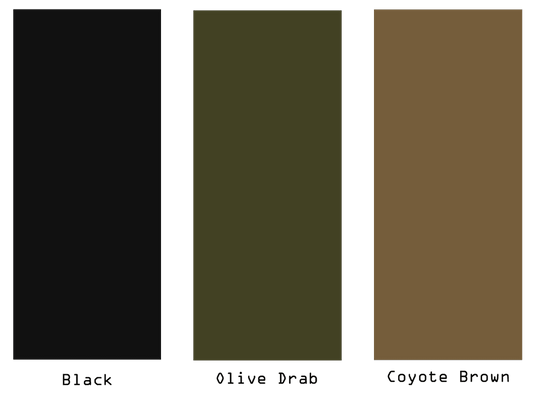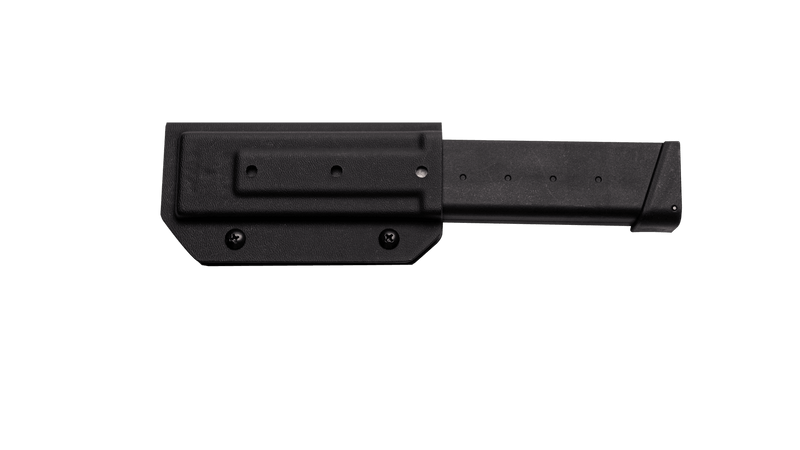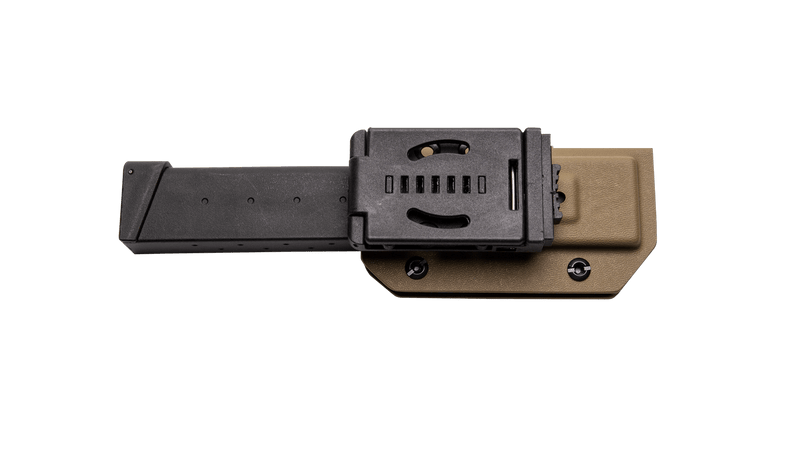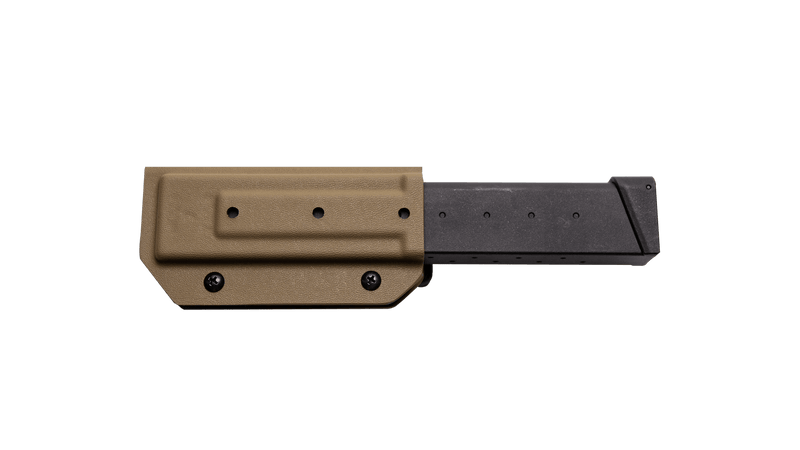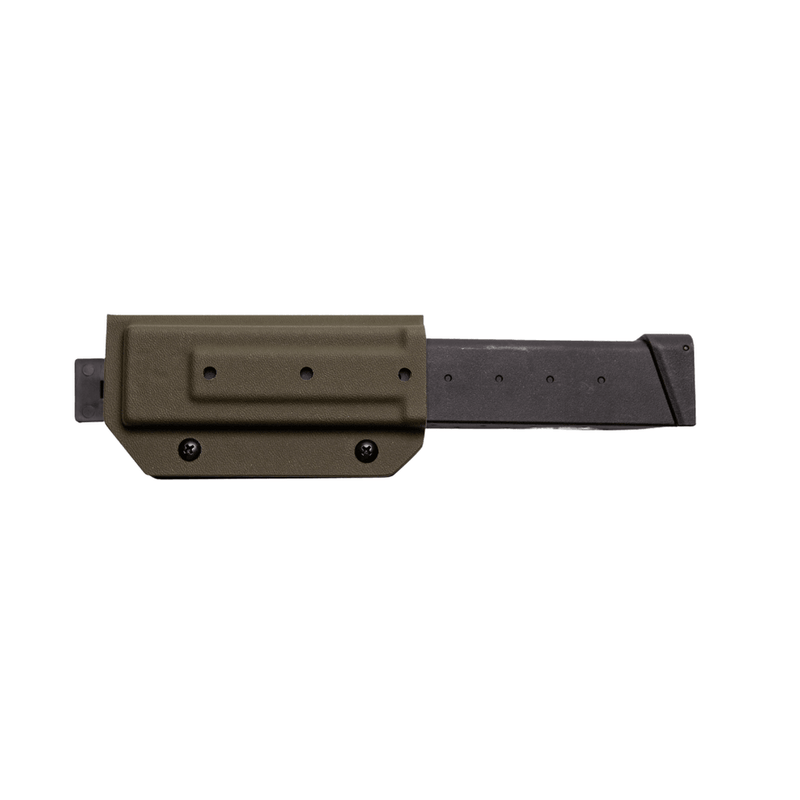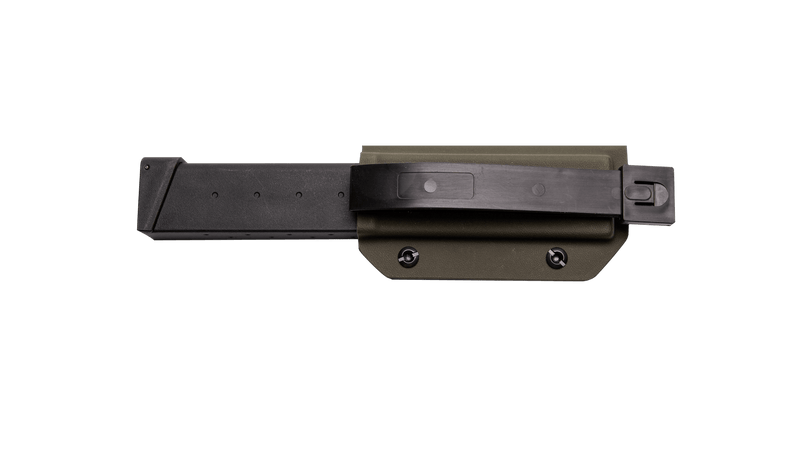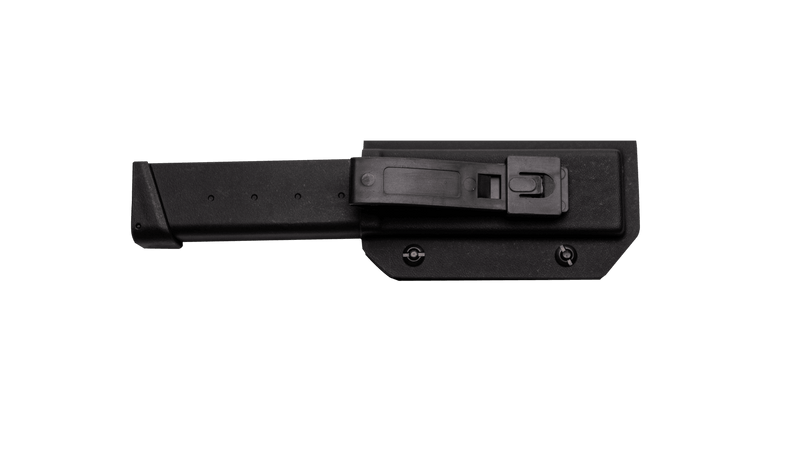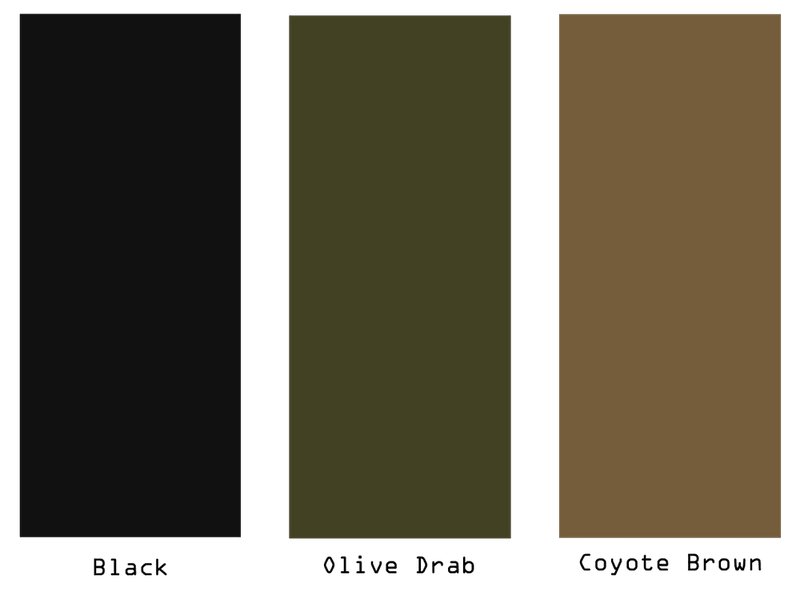 Our Extended Pistol magazine carriers are confirmed to work with most double stacked extended pistol magazines as well as ARP 9 and some stick type SMG magazines. These magazine carriers come with malice clips for belt and molle mounting, they will also come with holes drilled on both sides for mounting on either side. The magazine carriers also come with adjustable retention for the ability to tighten or loosen the grip the carrier has on your magazines.
Features:
Made from 2mm P1 Kydex T Thermoplastic
Wrapped in IR Compliant Genuine 500D Cordura (where applicable)
All Mounting screws will have threadlock pre-applied to stop them from backing out or coming loose over time
Adjustable Retention
Left or right side mounting
Fits onto molle or up to 2" wide belts
Once you have the Magazine Carrier set up, we strongly advise using a Threadlock or Loctite to ensure all screws won't come loose over time and use (even a dab of superglue will do the job!)
Our current lead time is 1-3 weeks, with most orders shipping out within 1-2 weeks although they may take up to 3 weeks depending on our workload.