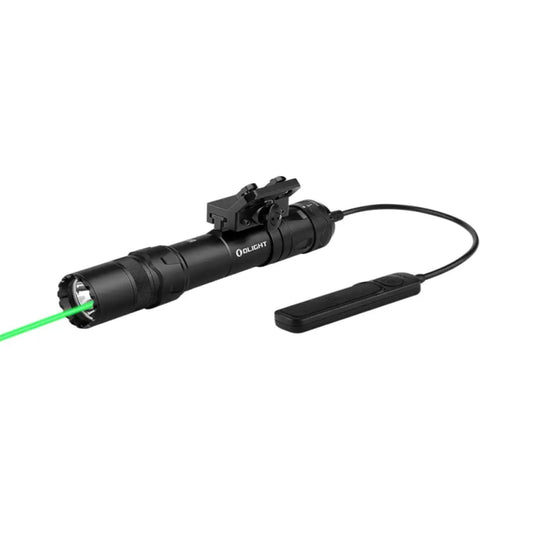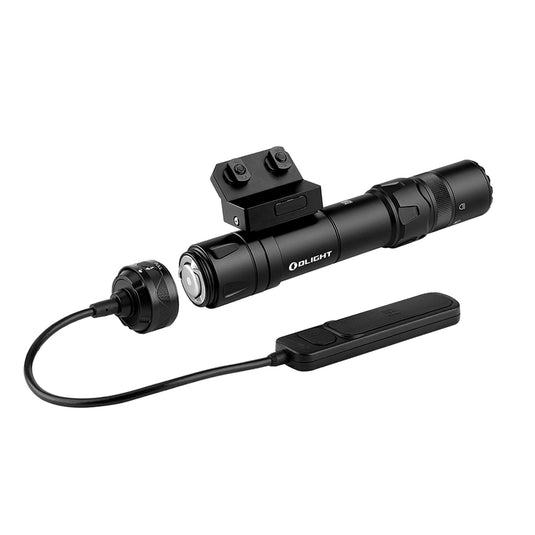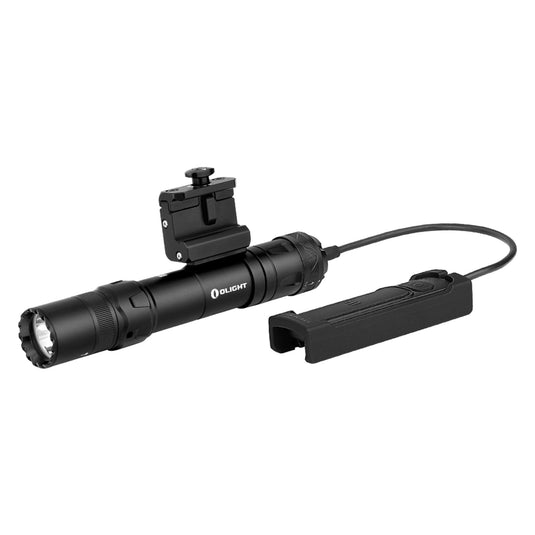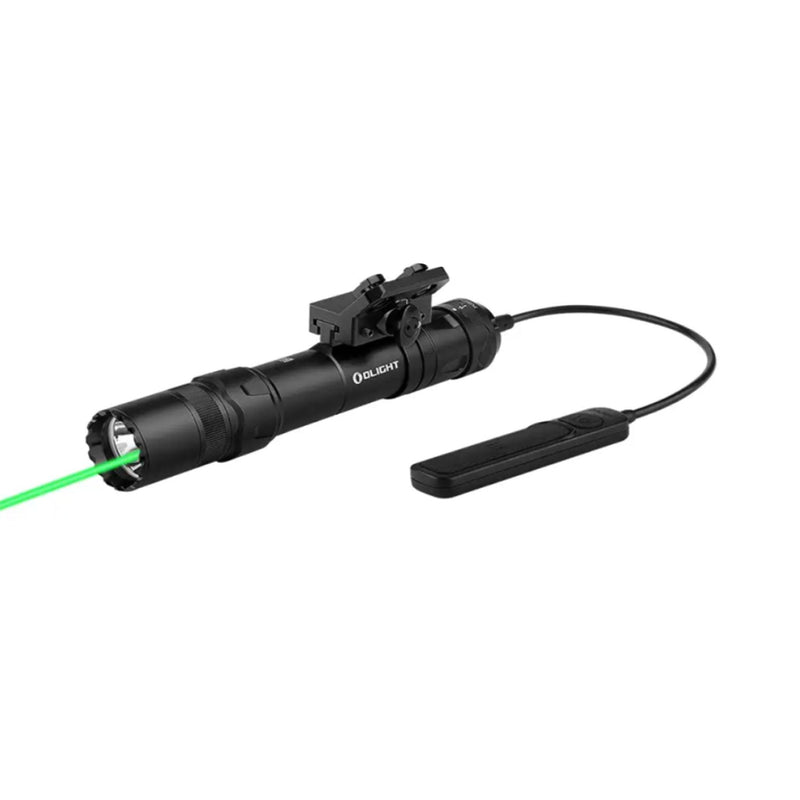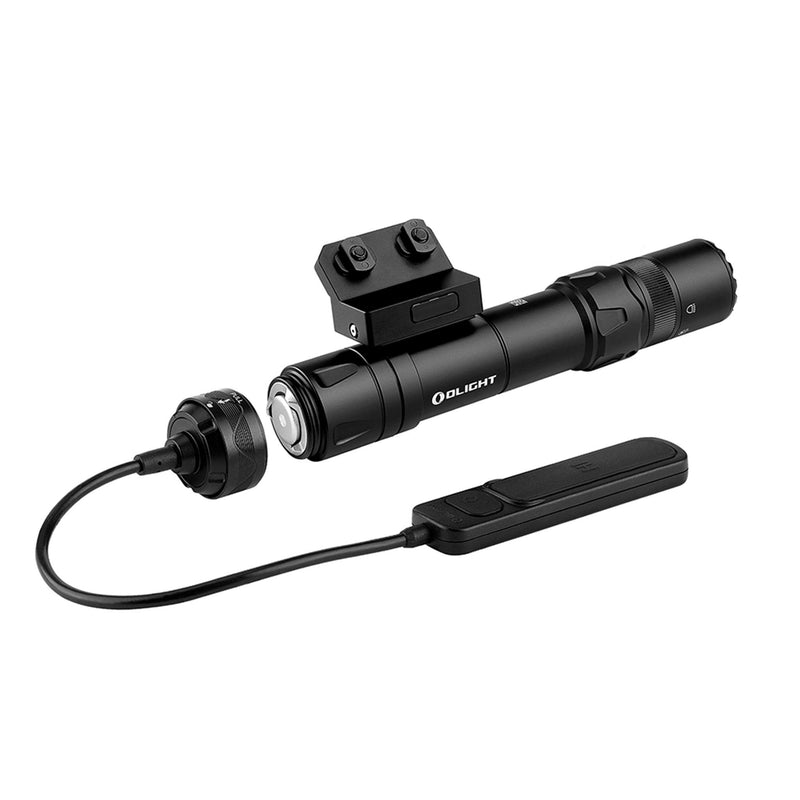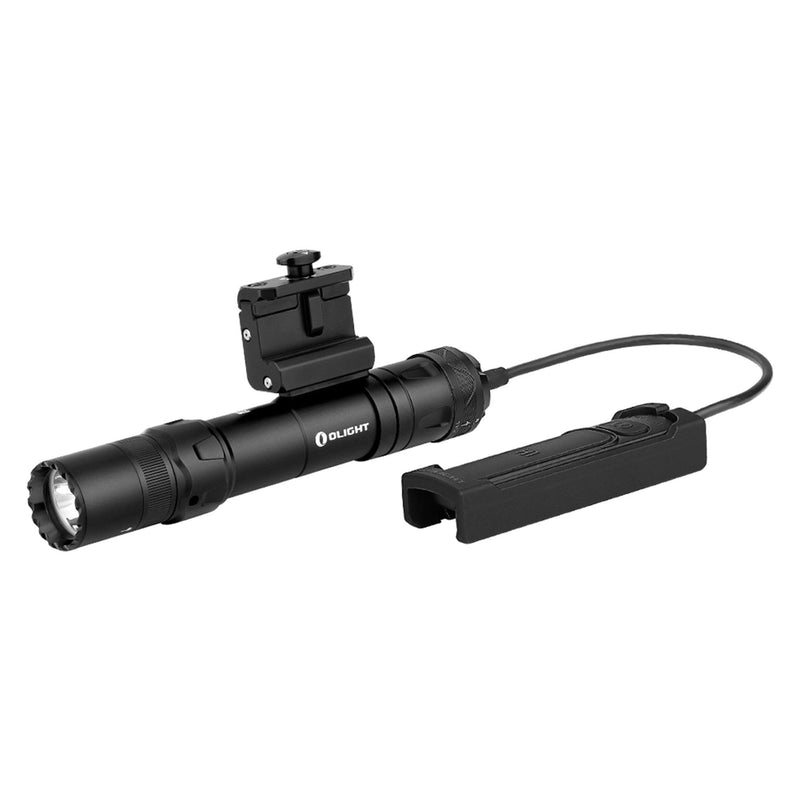 The Odin GL is a brand new WML designed for long setups which combines a high-lumen white light and an intense GL beam for maximum accuracy. The powerful white light delivers up to 1500 lumens and a beam distance of 215 meters. The GL beam (20-meter focal length) is clearly visible in the dark and even during the daytime. By twisting the selector ring on the light's head, you can select white light, GL beam, or both combined. The Odin GL inherits many of the great features from the Odin series including the vibration battery indicator, silent metal tail switch, customized 5000mAh 21700 battery, USB magnetic charging, and even more. The lockable magnetic remote switch enables quick momentary/constant on. Its aircraft-grade aluminium body and well-tested structure achieve a 1.5-meter drop resistance and IPX4 waterproof rating. With the added GL beam, the Odin GL keeps you on target even during stressful situations.
Features
● Dual Light Sources for Illumination and Aiming: Both a white LED light with up to 1,500 lumens max output and 215 meters max throw for target identification and a GL (green laser) beam for accurate aiming.
● Three Selectable Modes: Easily switch between white light only, GL beam only, and white light & GL beam combo by twisting the selector ring on the head.
● Effortless Charging: The customized 5000mAh 21700 battery can be easily charged via the included MCC3 USB magnetic charging cable.
● Remote Pressure Switch Available:  The dual-button magnetic remote pressure switch locks tightly onto Odin GL's tail switch, allowing quick light control without breaking your grip.