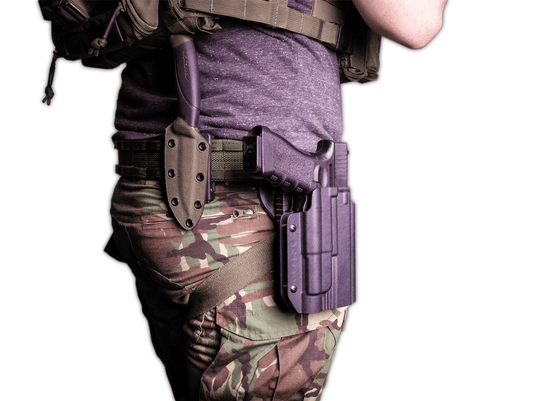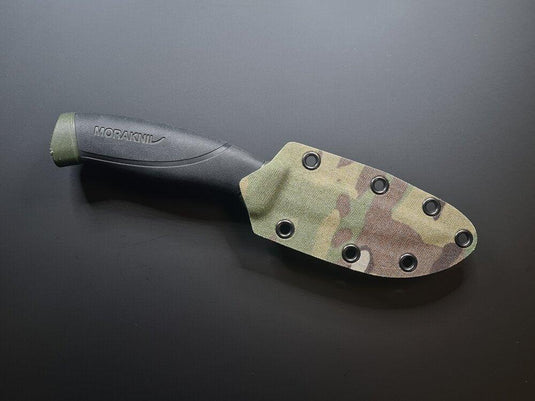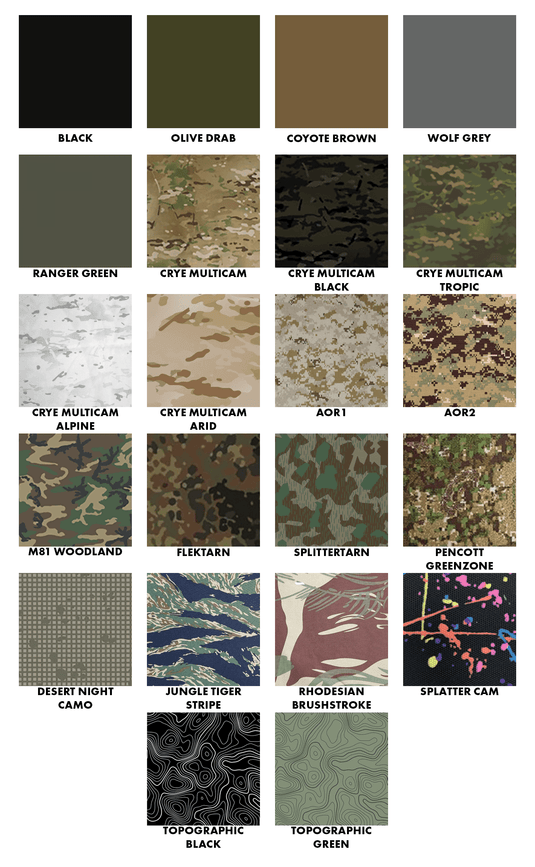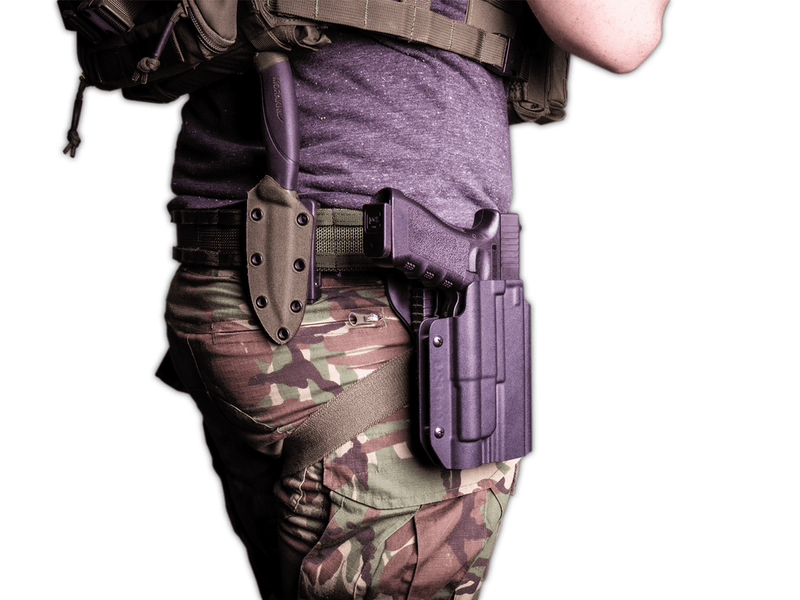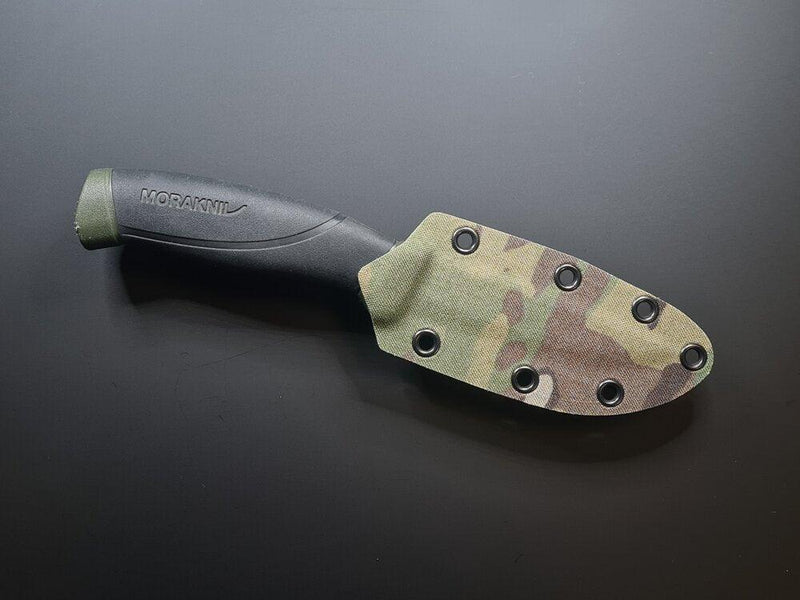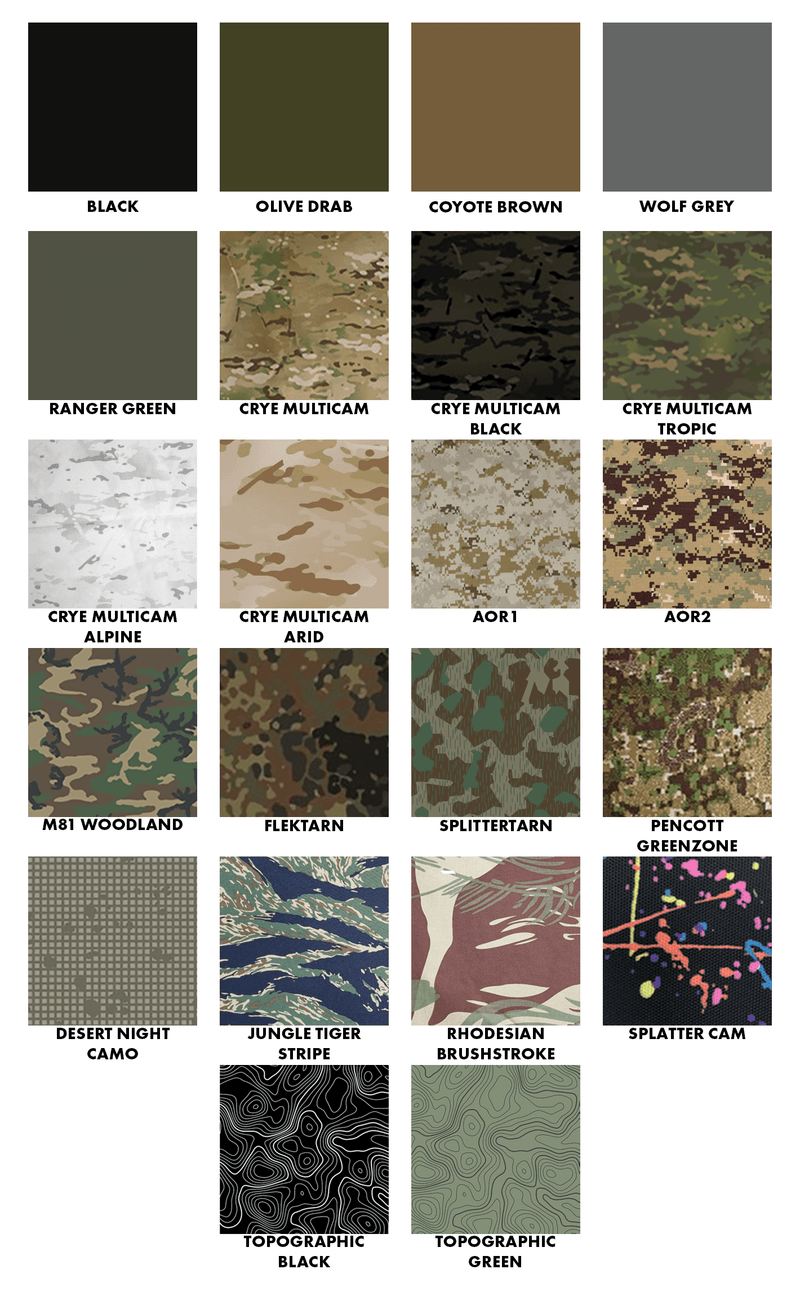 All of our knife sheaths are custom made to order. Constructed from 2mm (0.08") Kydex and if applicable wrapped in 500D Corudra fabric.
These sheaths are confirmed to fit all of the models of Morakniv Companion knives with a standard blade profile (840, 860, etc)
Please note that when picking the 'side' of the sheath the knife should be pointing away from you with the spine at the top, this is so we can correctly mould the sheath so the mounting system is on the correct side.
Once you have the sheath set up, we advise using super glue or Loctite to ensure all screws won't come loose over time and use.
Our current lead time is 1-3 weeks, with most orders shipping out within 1-2 weeks although they may take up to 3 weeks depending on our workload.