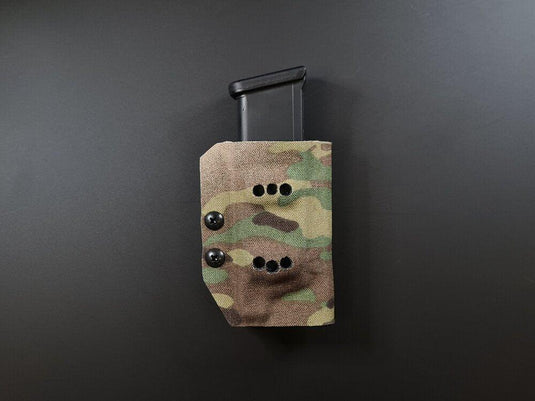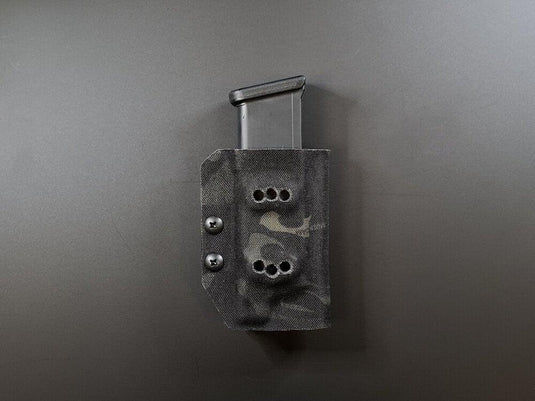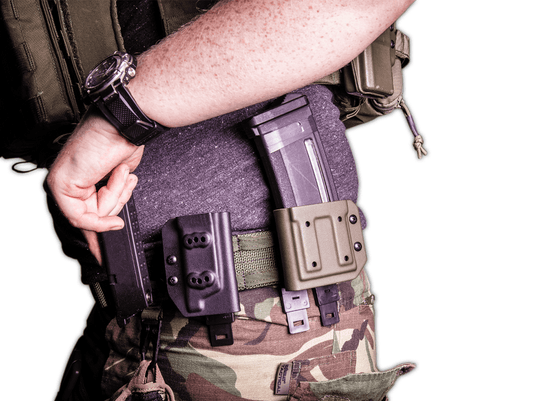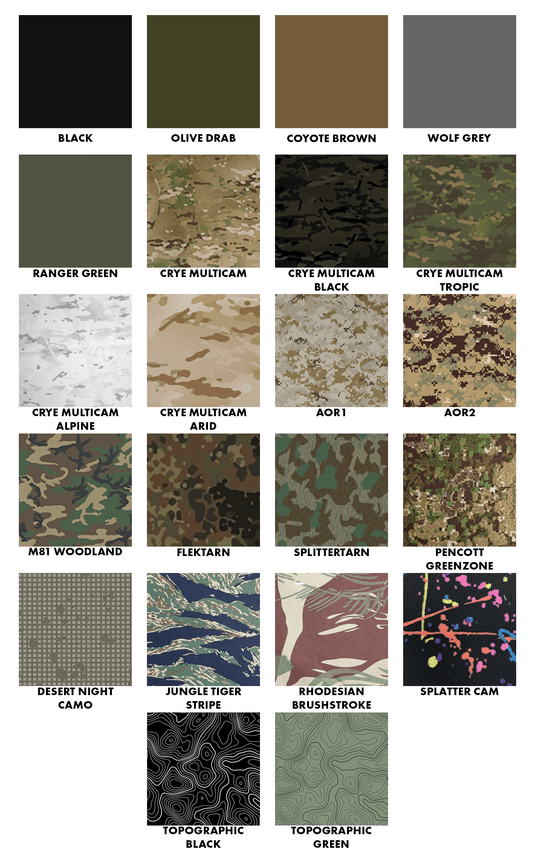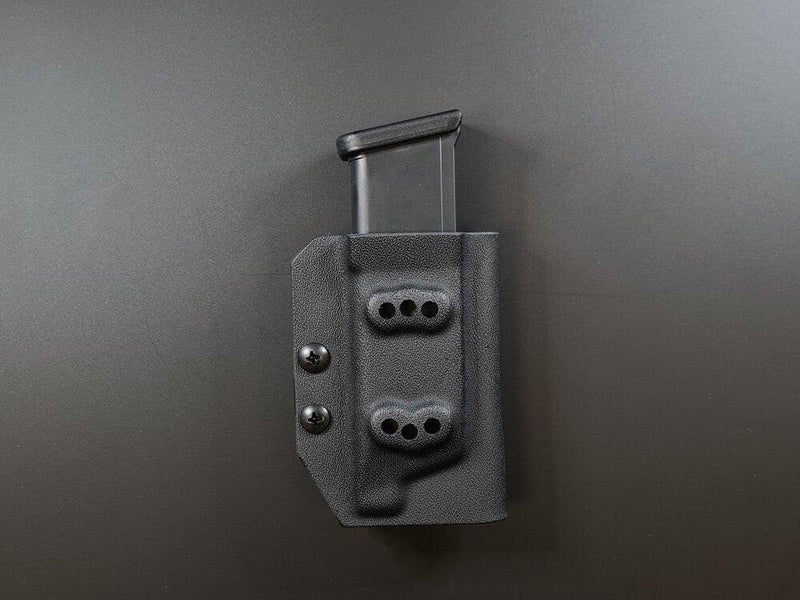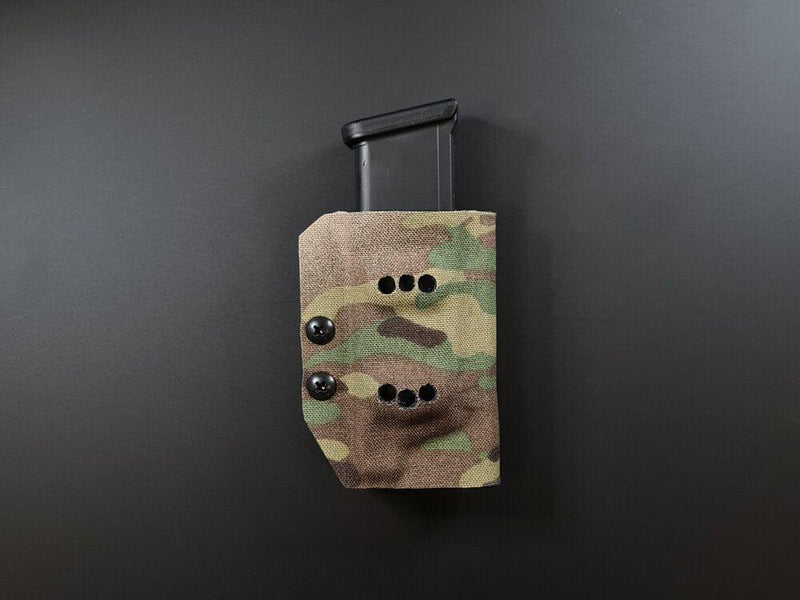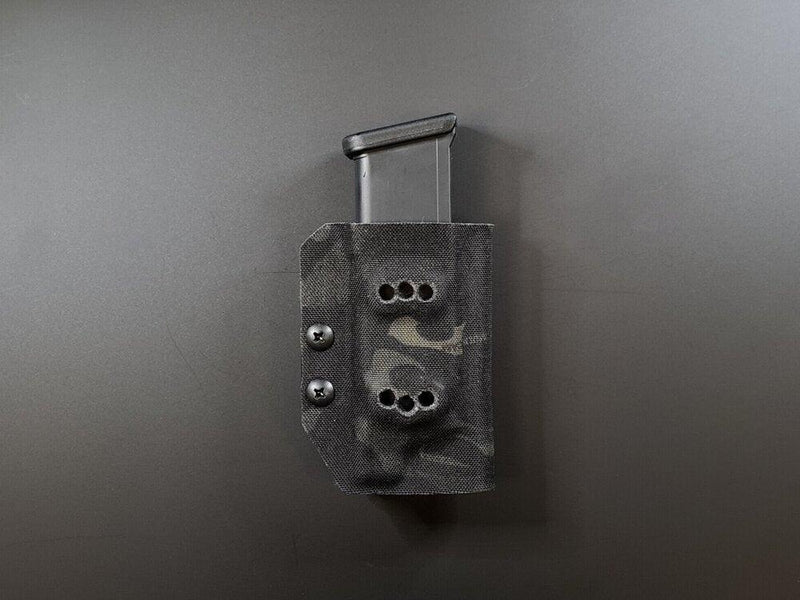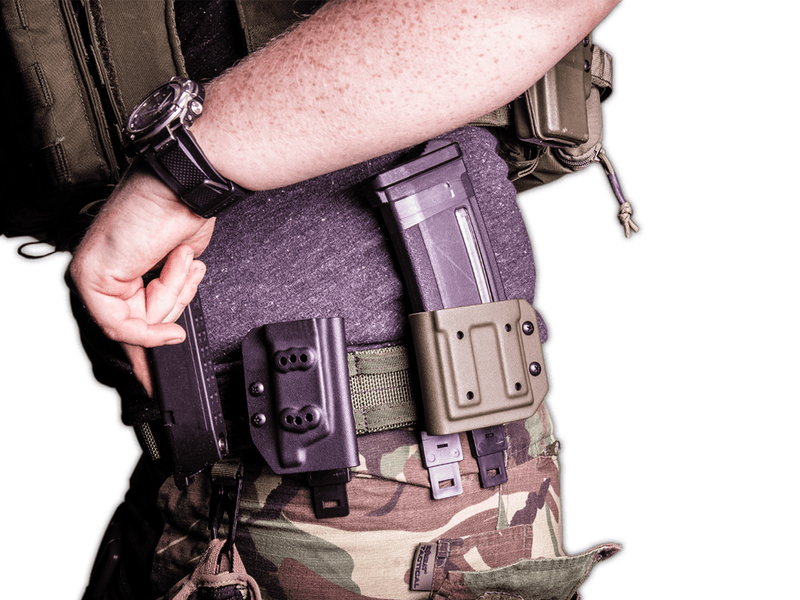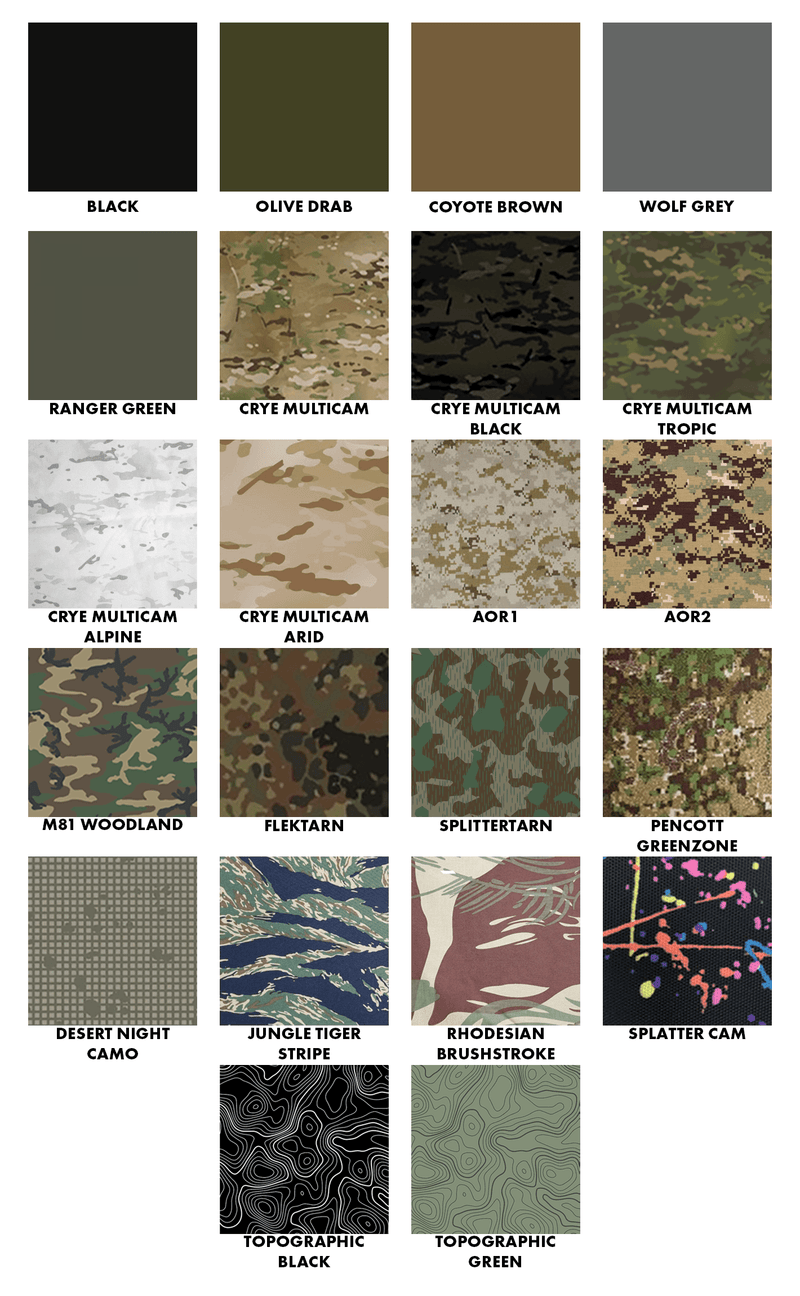 Our Glock Magazine Carriers are designed to work with all Airsoft Glock 17, 18, 19 and 22 magazines as well as real steel Glock 17 and 19 magazines. All of our Pistol Magazine Carriers use an MRD (Magazine Retention Device) which provides adjustable retention to the front of the magazine, allowing the carrier to hold on to the magazine with the perfect amount of resistance. To adjust the retention on the Magazine Carriers you need to screw or unscrew the silver grub screw found on the side of the carrier with a 1/8" Allen key/hex key. Please note that the magazine can only be inserted into the Magazine carrier in one orientation.
Hold a full magazine really well especially surprising even when moving during practical shooting. Will order again
These are great quality mag carriers, good adjustment system. The cheap ETS Glock-compatible mags stick a bit when pulling them out because of the plastic they're made from, but factory Glock 9mm mags work great here. Great retention, but not over-tight to remove. I haven't tried Magpul Glock-compatible mags.