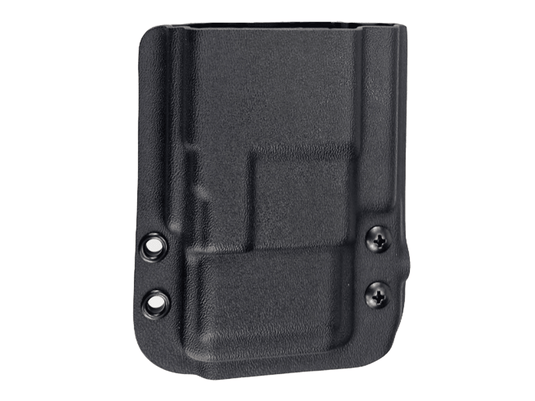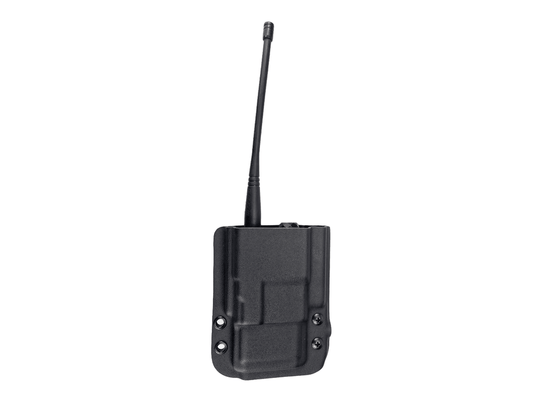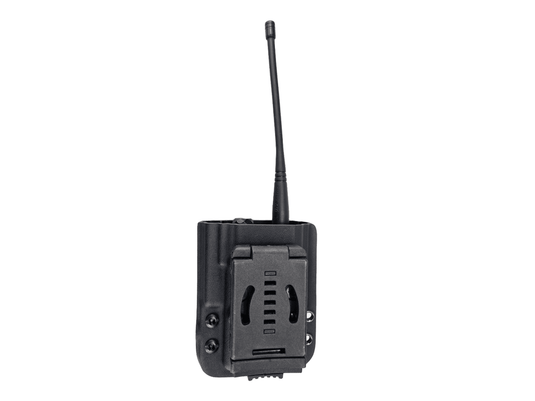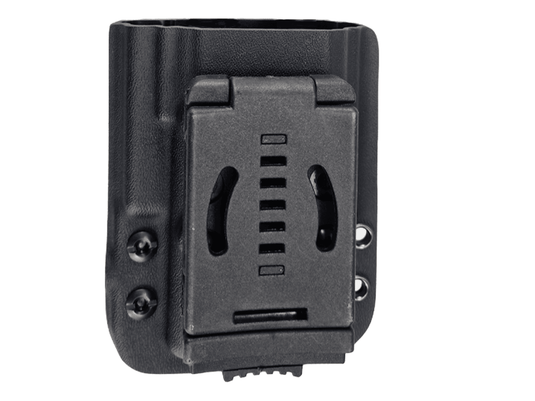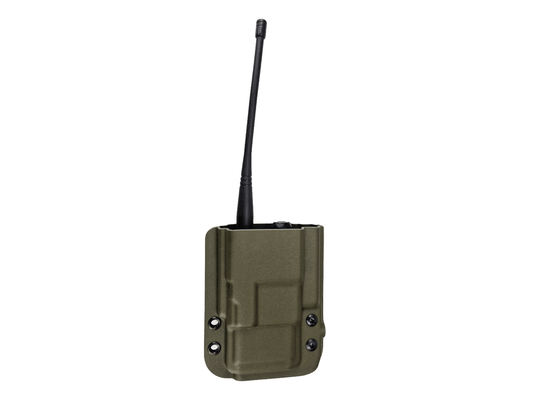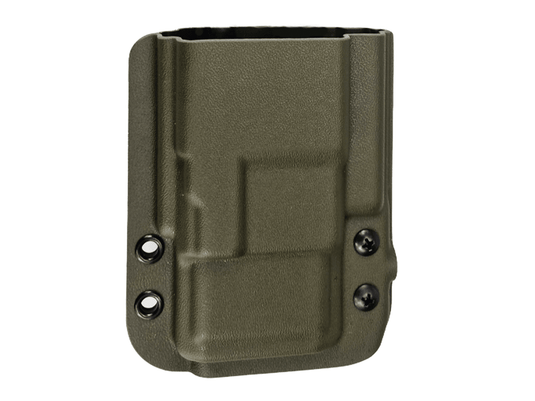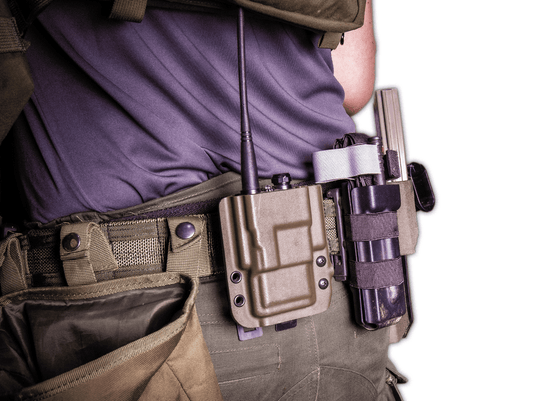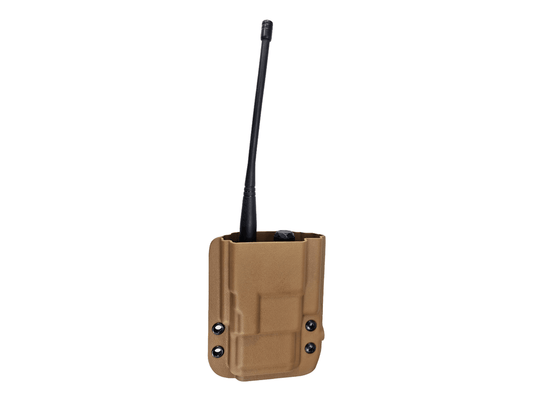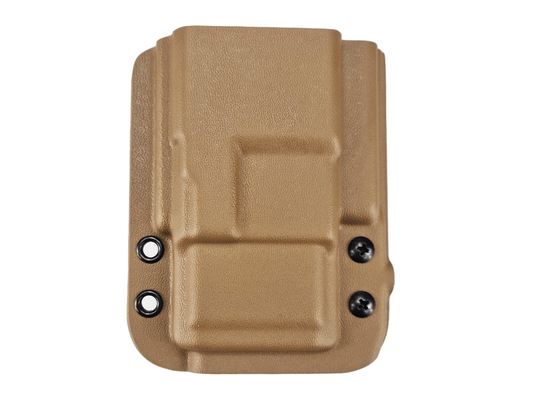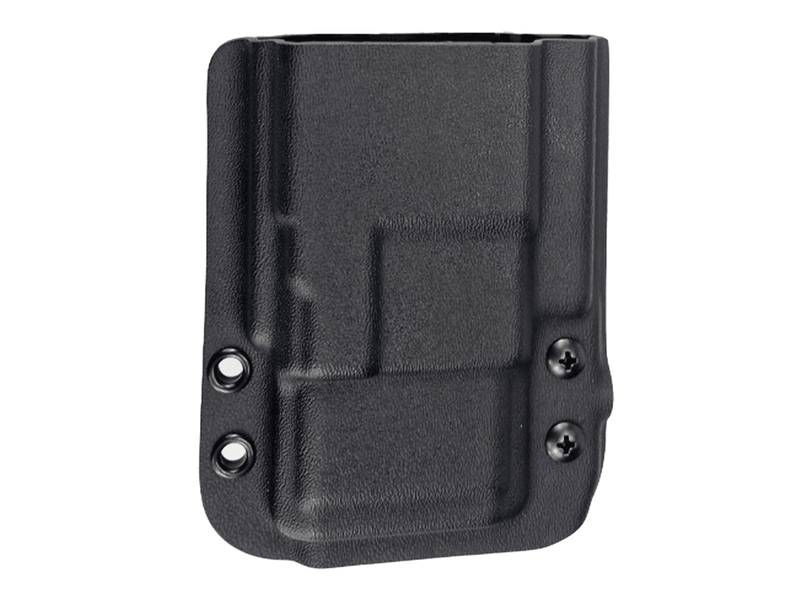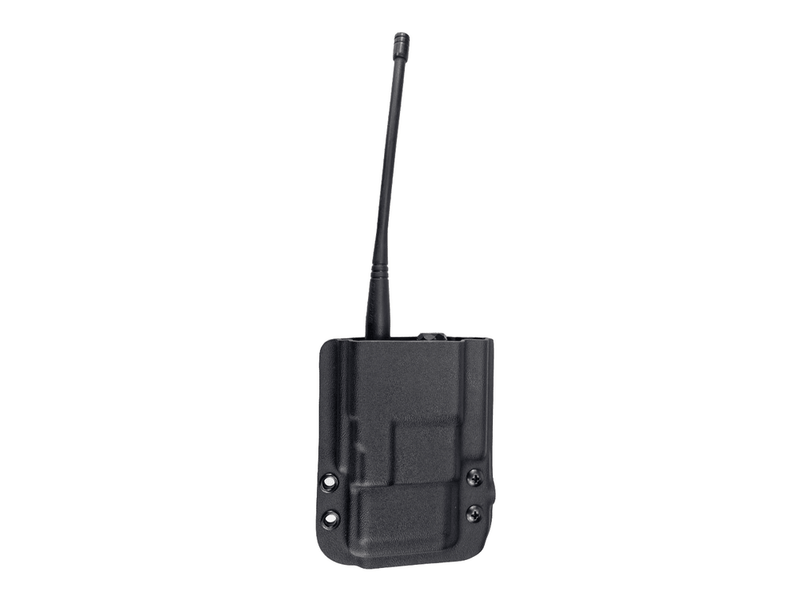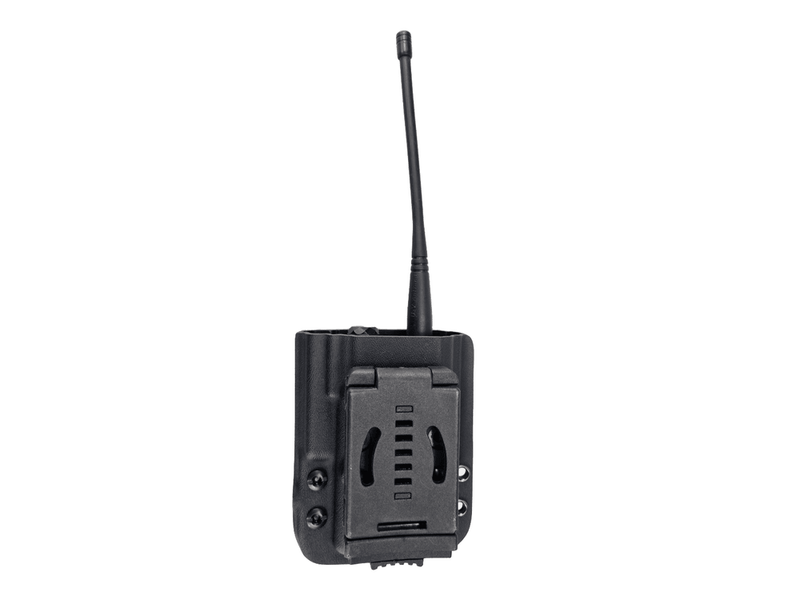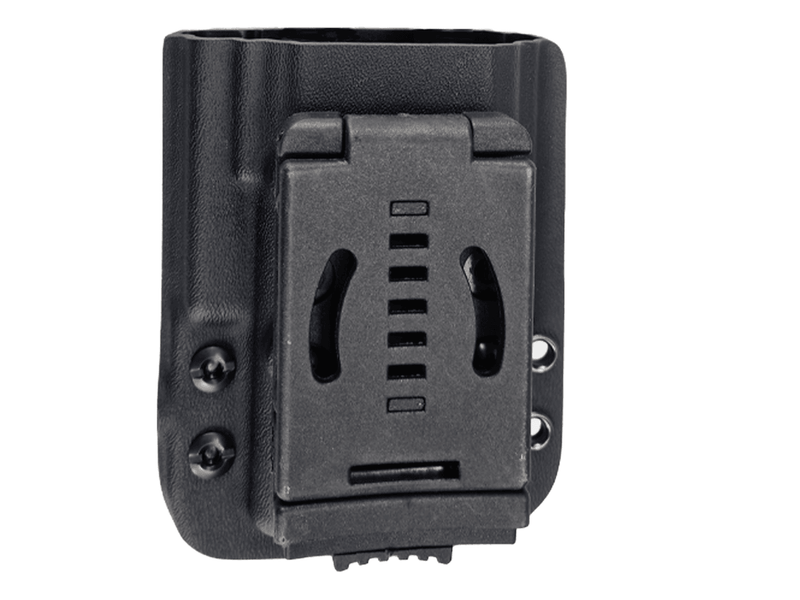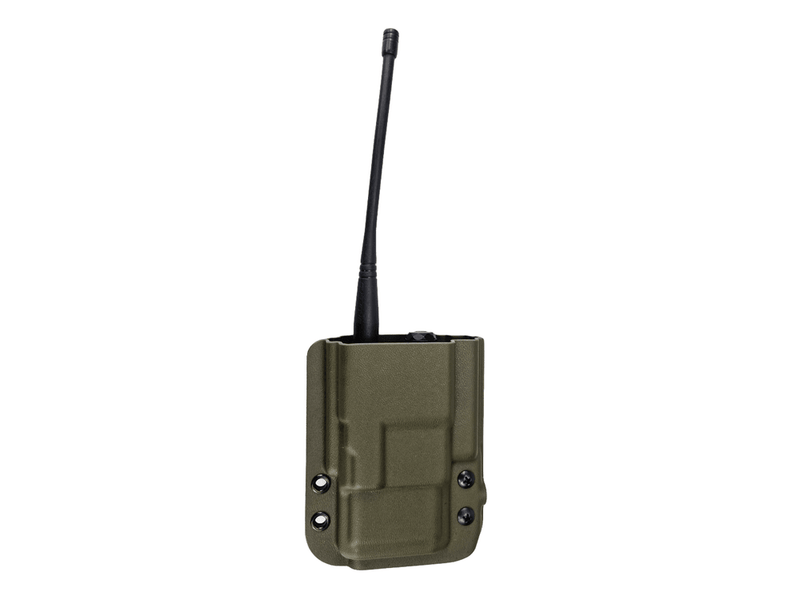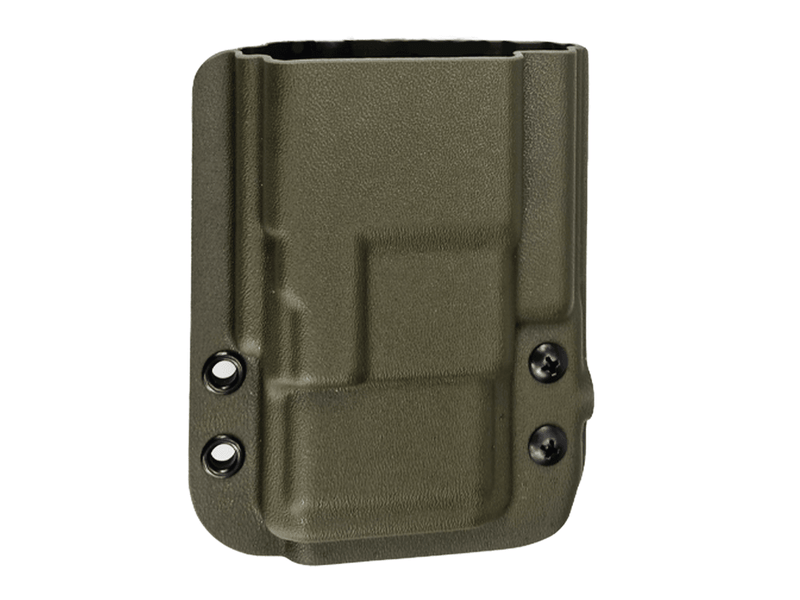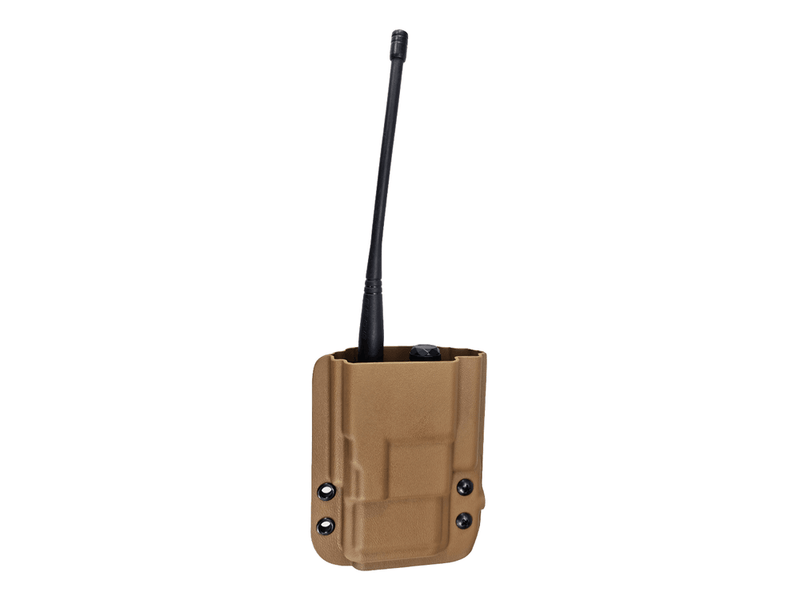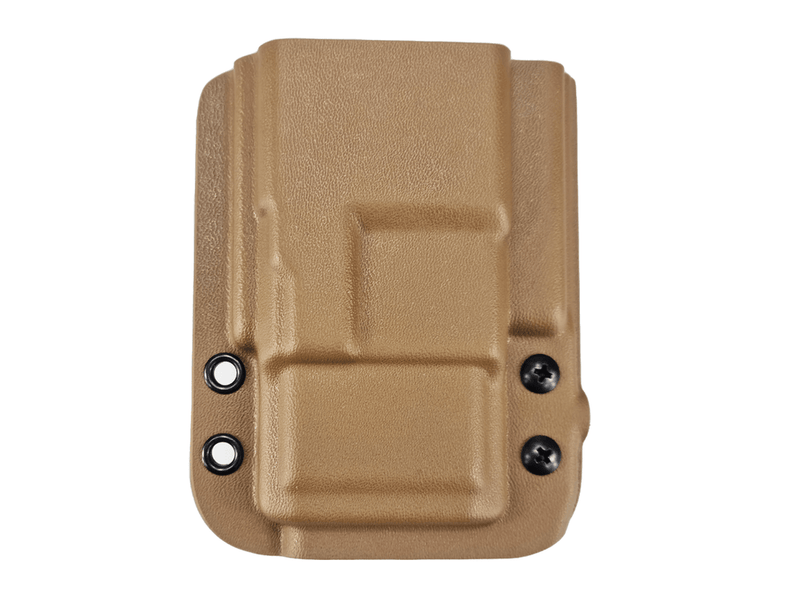 These Baofeng UV5R Radio Carriers are an absolute game changer for all radio users. Made as a 2 piece construction for added rigidity, featuring adjustable retention through the use of an MRD, also featuring a "hot-mic" proof design so the user will never worry about accidentally hitting buttons, these carriers are designed to keep your radio safe and protected while in use. These Radio Carriers also feature a large drainage hole along the bottom to allow for any excess water to drain out quickly to ensure the radio doesn't suffer from water damage.
To adjust the retention on the radio carriers you need to screw or unscrew the silver grub screw found on the side of the carrier with a 1/8" Allen key/hex key.
Features:
Made of 2mm Thick Kydex
Protective Design
Water Resistant
Adjustable Retention
Stops Accidental Button Pressing
Works With Mics/Headsets Plugged In
Mounting:
Safariland QLS/ELS
G-Code RTI
Bladetech
Blackhawk/Serpa
Malice Clips
Radio Fitment List:
UV-5R

UV-5RV2

UV-5RV2+

UV-5X3

BF-F8

BF-F8+

BF-F9

BF-F9V2

BF-F9V2+
**BF-F8HP will not work**
Once you have the Radio Carrier set up, we strongly advise using a Threadlock or Loctite to ensure all screws won't come loose over time and use (even a dab of superglue will do the job!)
These Carriers are ready made, In stock and usually ship out within 3 working days
Very nice made holster, great fit for my umarex glock 17
Wonderfully tight fitting, no way will your radio come unstuck (once you have tightened the retaining screw on the side). Shipped faster than expected, and slightly bigger than expected too, but neither of them distract from it being well made and tight fitting. 5 stars, would give more if possible!