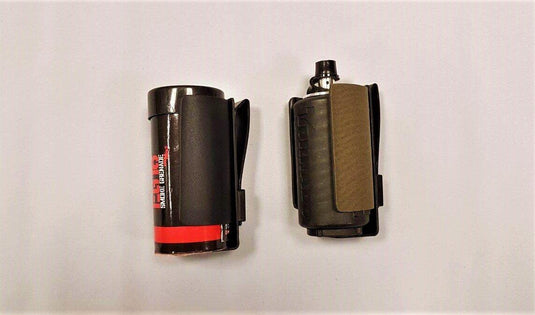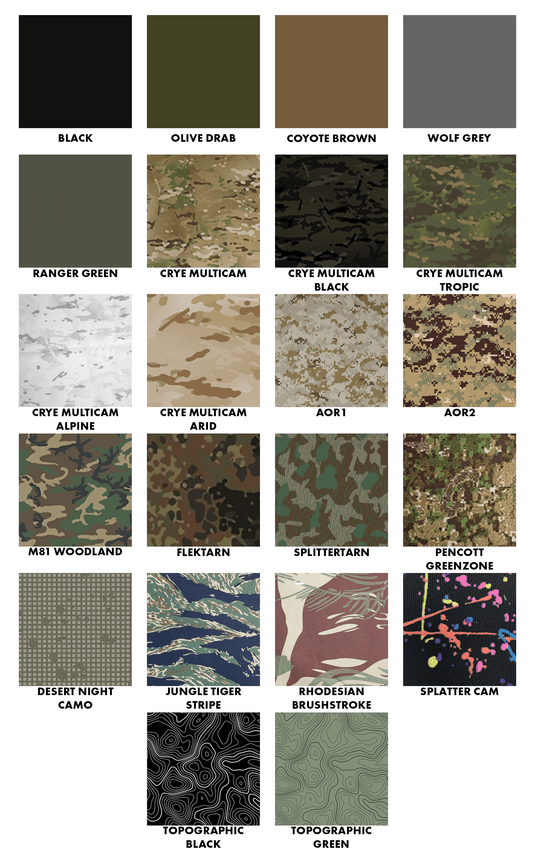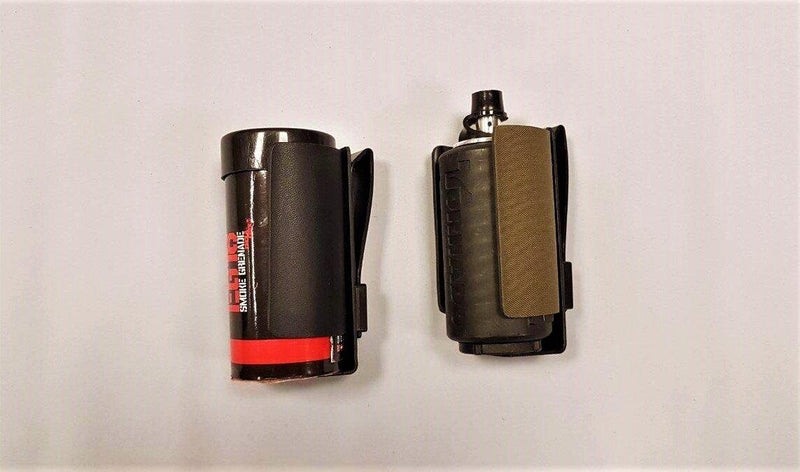 Our 50mm Grenade Carriers are made to hold different models 50mm Grenades. These carriers offer strong retention which will stop the grenade from falling out while in the carrier, but still offers quick access at a moments notice.
Everything needed to use and mount this carrier onto your Molle webbing or belt is included. Please note that the belt mounts only fit up to 2" belts.
We advise you do not store your grenade in this carrier while not in use as it may reduce retention of the carrier over time.
These Carriers are confirmed to fit:
Enola Gaye EG18 Smoke Grenades
Airsoft Innovations Tornado Grenades (Version 1)
Dynatex Impact Grenades (although they might require a small amount of tape around the grenade to keep them secure)
Any other 50-55mm Grenades
Once you have the Carrier set up, we strongly advise using a Threadlock or Loctite to ensure all screws won't come loose over time and use (even a dab of superglue will do the job!)