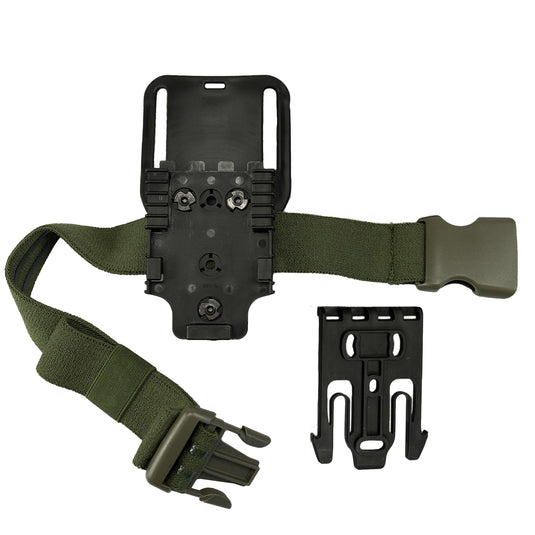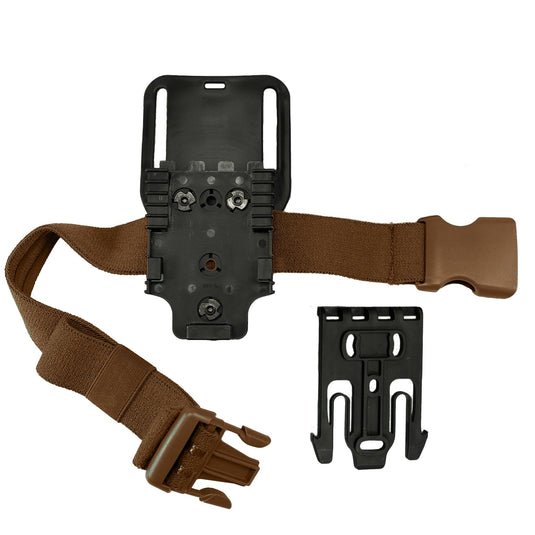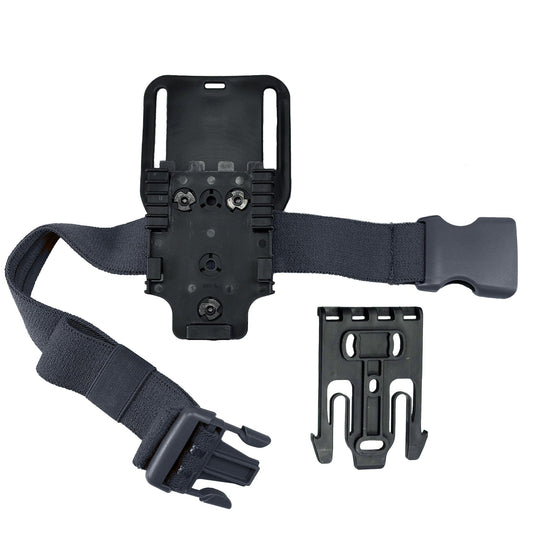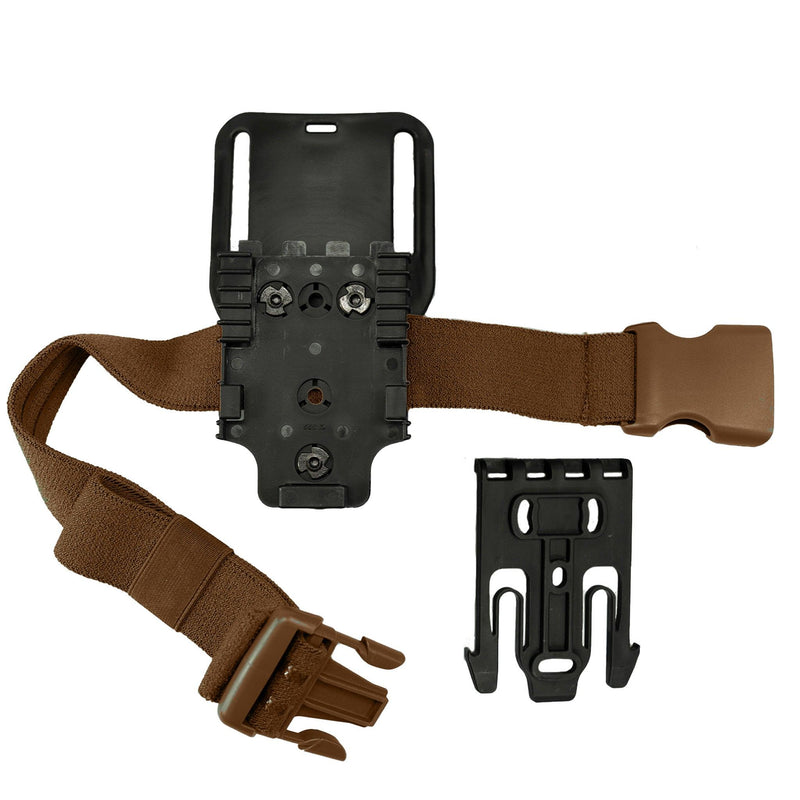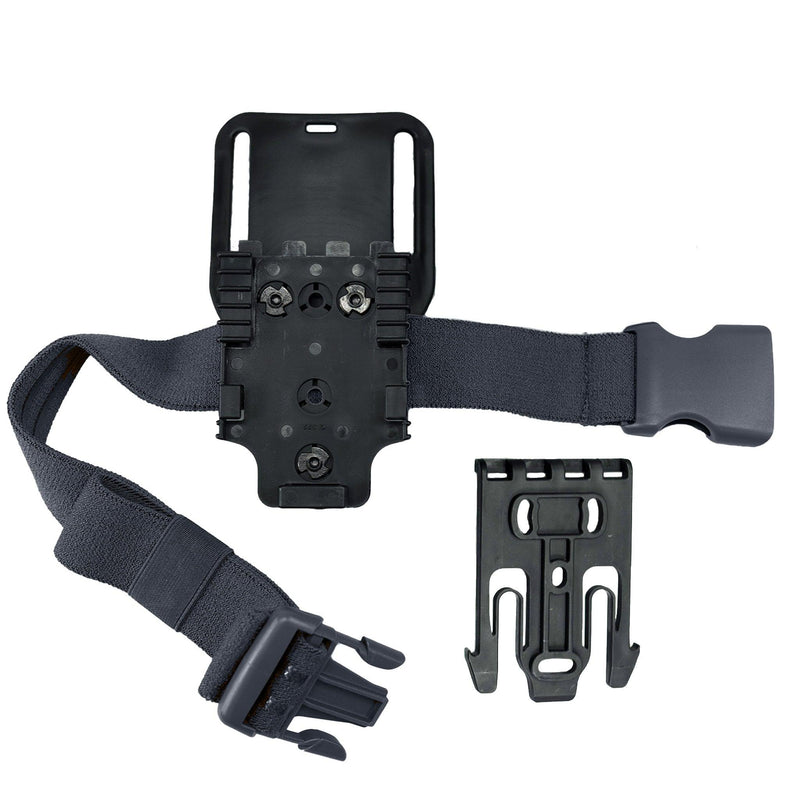 Mid Ride mounts are one of the best mounts on the market and perfectly fills the role of a holster mount which doesn't flop around like a drop leg but isn't as high as mounting a holster directly to your belt. Mid ride mounts paired with a leg strap and QLS mount make for an incredibly stable mounting platform which can allow users to quickly swap between different holsters on the fly.
The Mid Ride mounts will fit belts up to 2.25"/55mm in width
Combo includes:
x1 Mid Ride mount
x1 Leg strap
x1 Female QLS mount
x1 Male QLS fork
These mounts are compatible with all of the Pro Series and Tracer Series holsters we make.
Came very quickly and fits like a dream
Très bonne qualité je recommande !
Buen agarre para llevar tu funda y cómodo.
Woke up grumpy the other day and Royal Mail to blame but the combo and kydex holster have both finally arrived and they are spot on, great workmanship and very slick kit👍
My experience with Kydex Customs was, simply put, fantastic. I was ordering a Christmas gift for my son. I reached out with some questions regarding the product and got responses really quickly, more so, they were very supportive, informative, polite, and courteous. As my son is new to the sport, being able to ask questions and get knowledgable advice was really appreciated. I asked about the delivery times over Christmas and wasn't given any false promises, I was told that I had just missed the last guaranteed date for delivery (coincided with postal strikes here) but was offered the option of collection. I was really grateful for this as it meant I could secure the gift for my son in time for Christmas. My son was delighted with the holster and mount, it fits his Glock perfectly. The product looks very durable and I'm sure will serve him well in many skirmishes to come. It was an absolute pleasure purchasing from Kydex Customs, I would absolutely recommend their products and services based on this interaction. Their professionalism and kindness have secured repeat business from ourselves. Thank you for helping me with my questions, the advice, and talking to me about what you do, it was really interesting and I look forward ordering from you again.