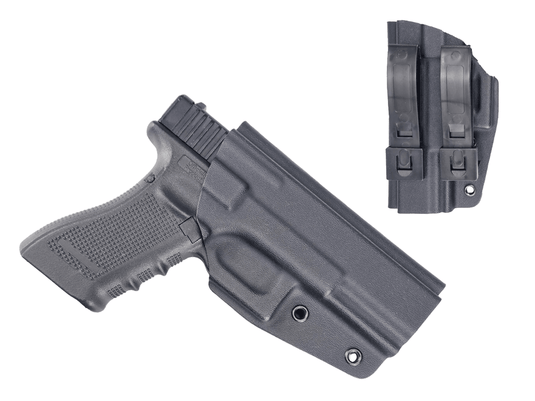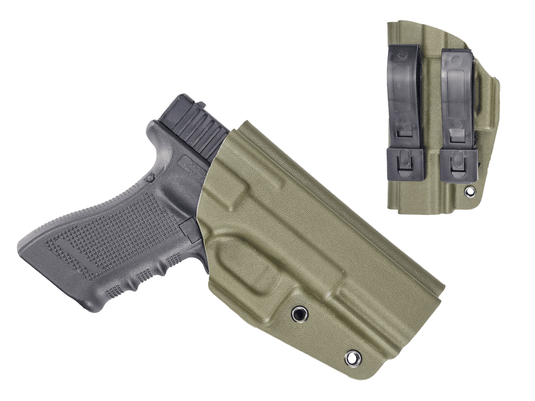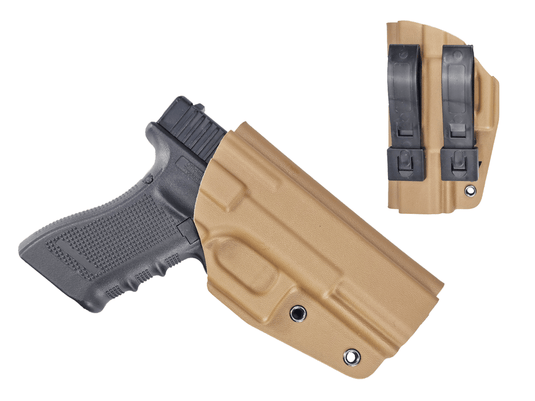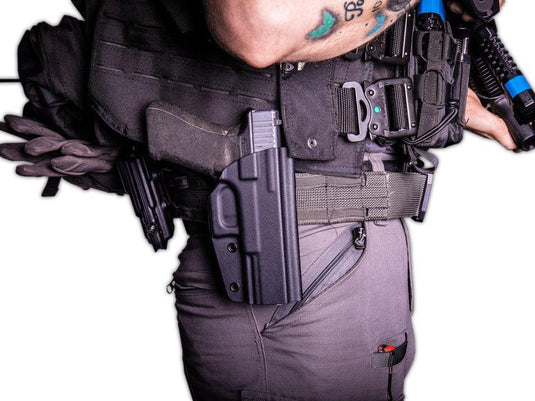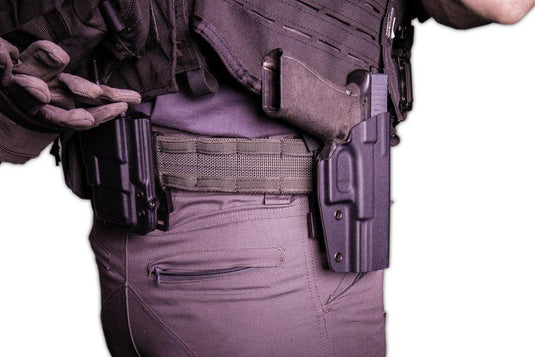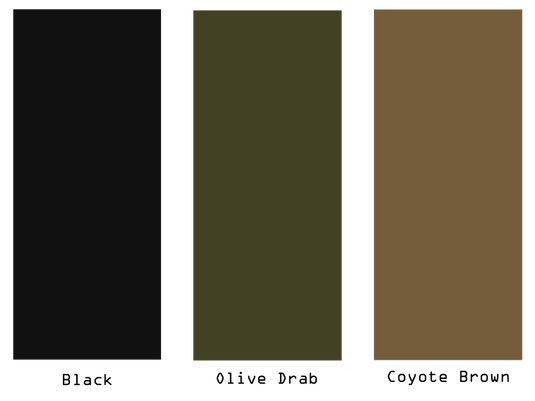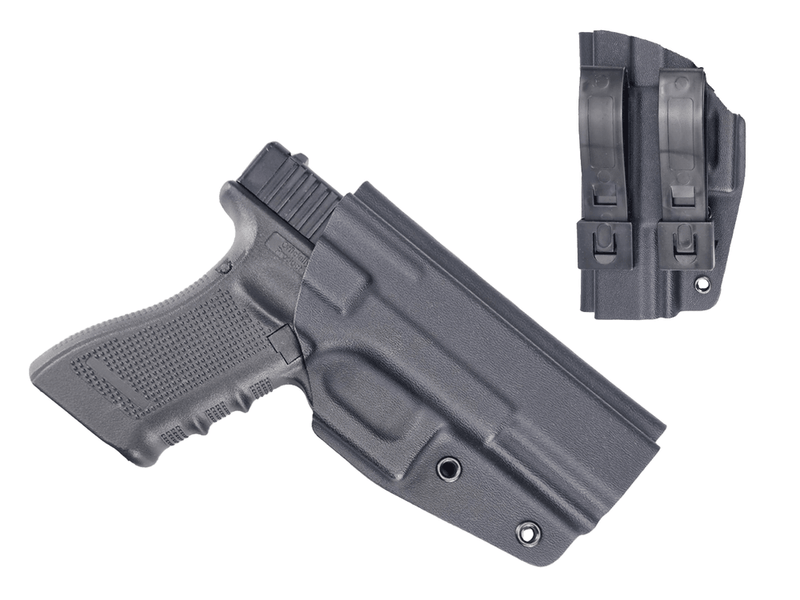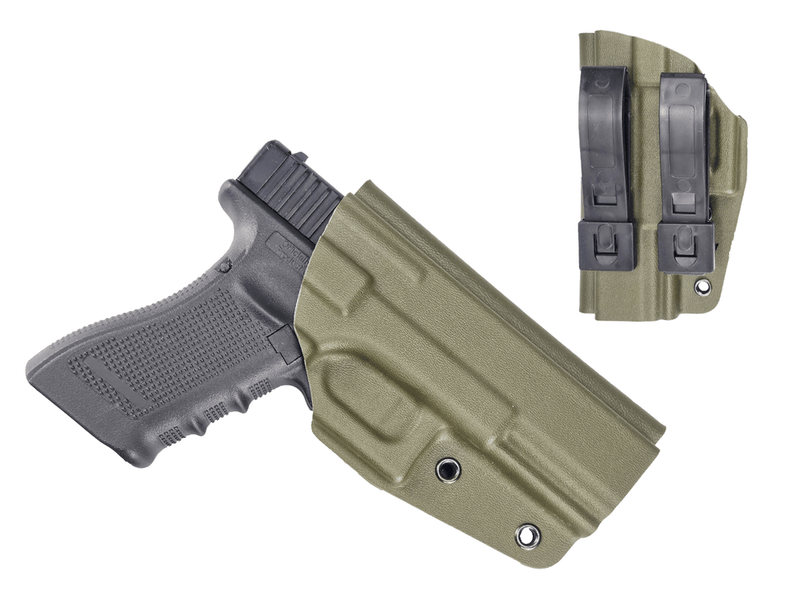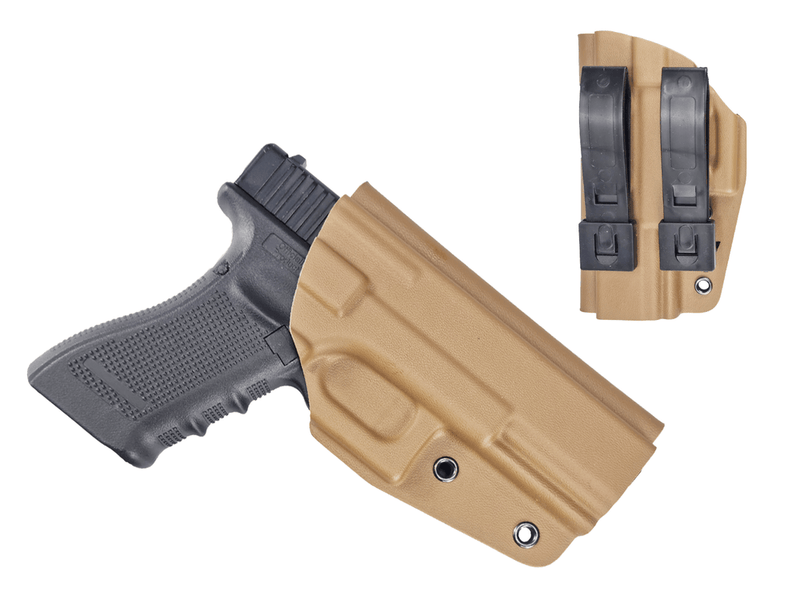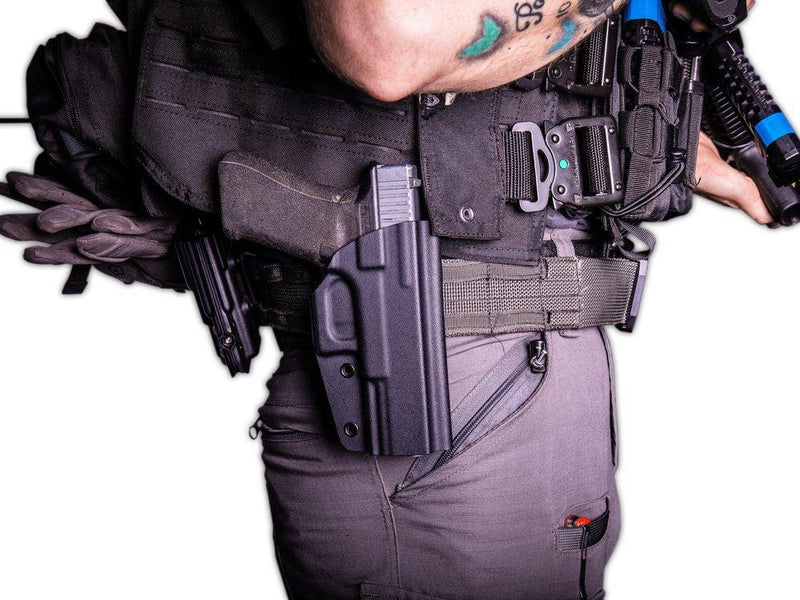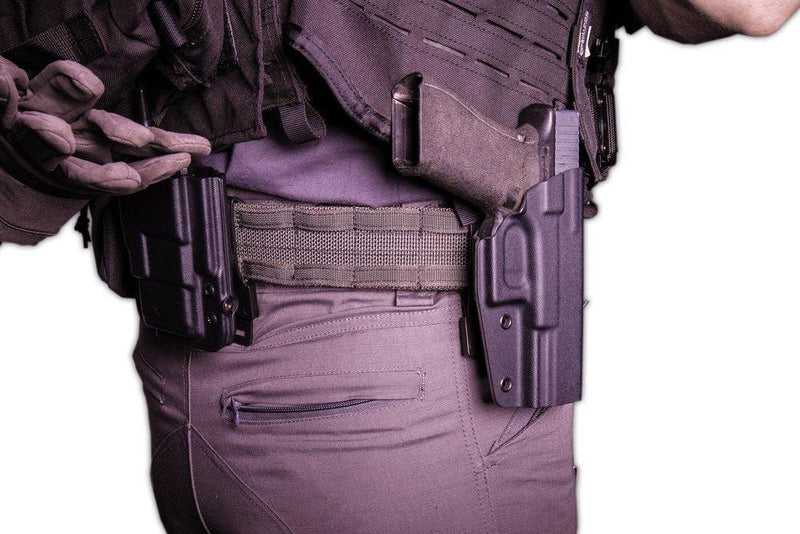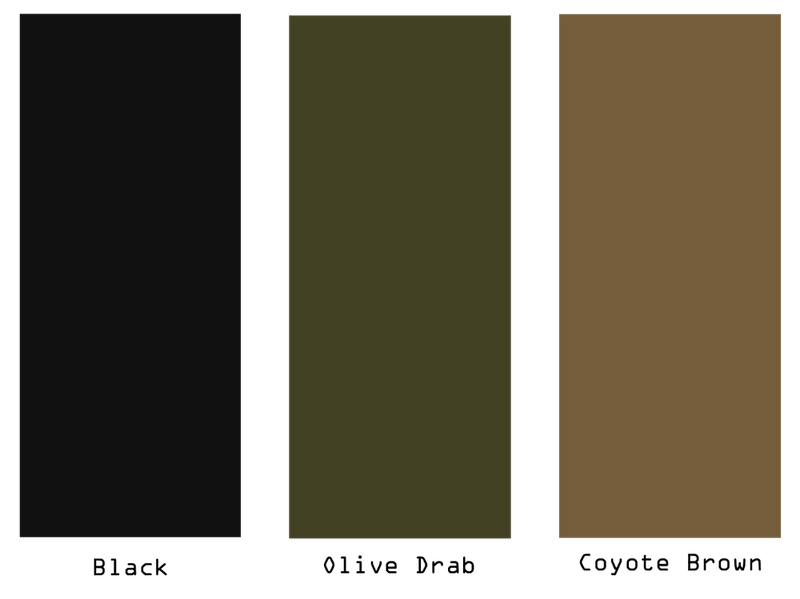 Our Bare Bones Glock Holsters are designed to work with all makes, models and generation of Airsoft Glock 17, 18, 19, 22, 34 and 35. Our Bare Bones holsters have been designed with new players and players on a budget in mind. While our Bare Bones holsters might not be as feature rich as our Pro Series holsters, for the price they definitely cannot be beaten and will definitely not disappoint!
Features:
Made from 2mm thick P1 Kydex
Accepts threaded barrels
Fixed retention for a consistent draw strength
Can be rotated to mount vertically or horizontally
Can mount onto molle webbing or belts
Low Profile
Proudly made in the UK
Mounting:
Our Bare Bones Holsters comes with a pair of malice clips to attach to molle webbing or a belt. It can also be mounted horizontally or vertically.
Arrived faster than expected Retains the replica beautifully secure I received the standard molle/belt attachment which is ok, I recommend a better belt or paddle mount and this is perfect. Kydex Customs have shot themselves in the foot, as this will undoubtedly take sales away from their other products. Great value for money
First time ordering, arrived quickly holds son sse18 (aep) in place no issues
Brilliant good service didn't open box till Xmas day fits my Glock 17 like a glove well pleased.
Website was spot on easy to find what I needed. Holster has a good hold on the Firearm but easy enough to remove on competition use.