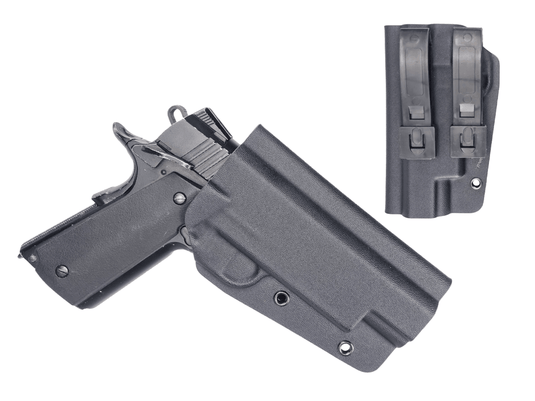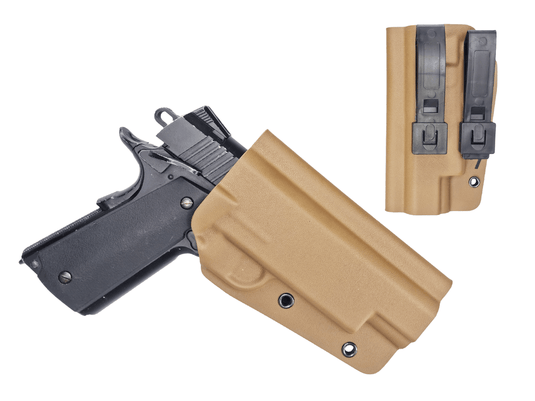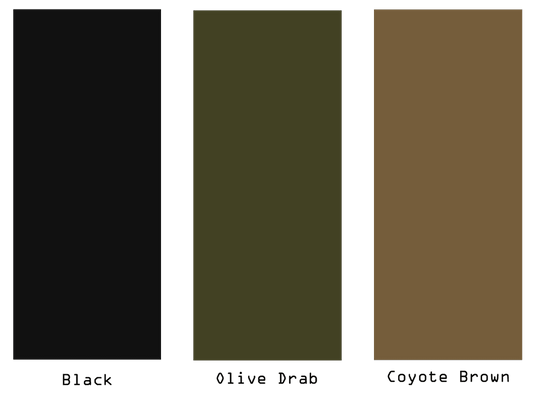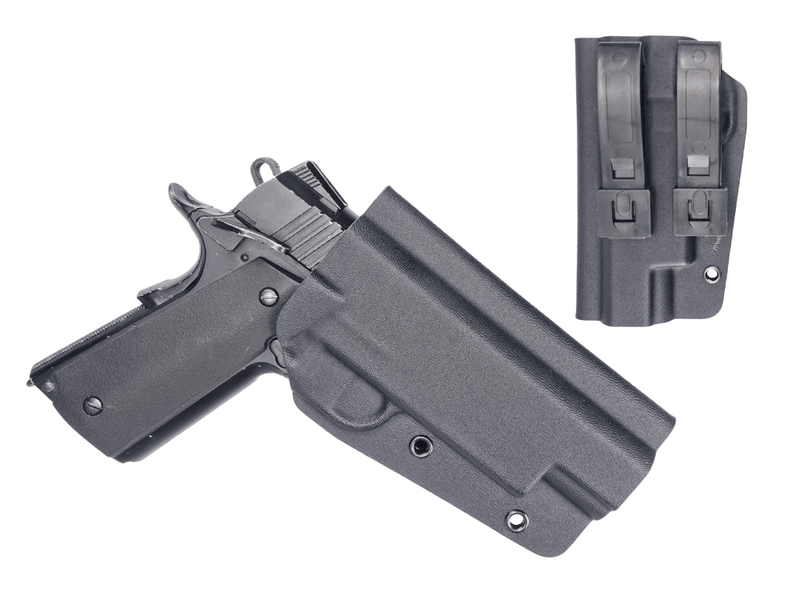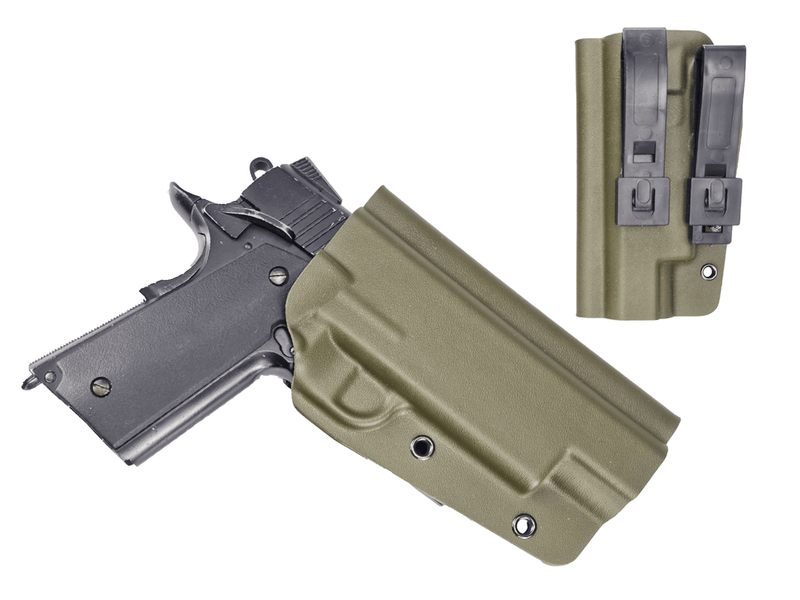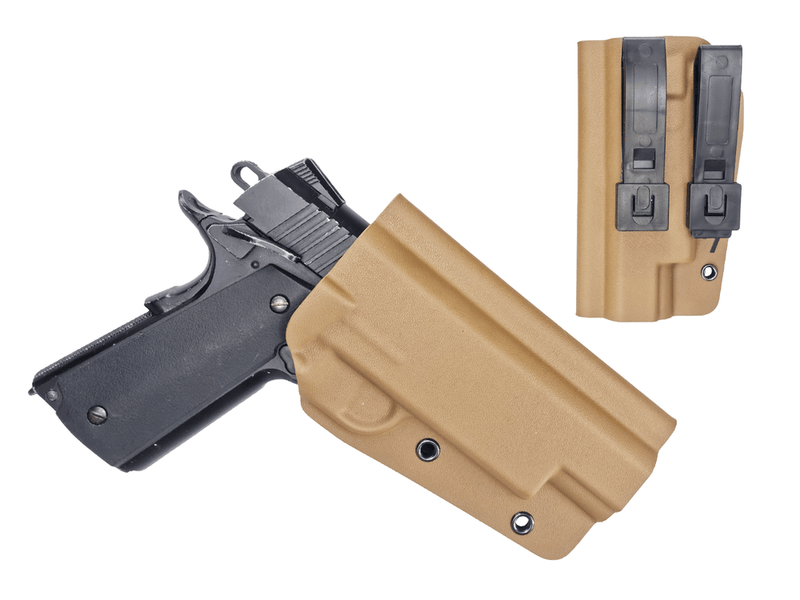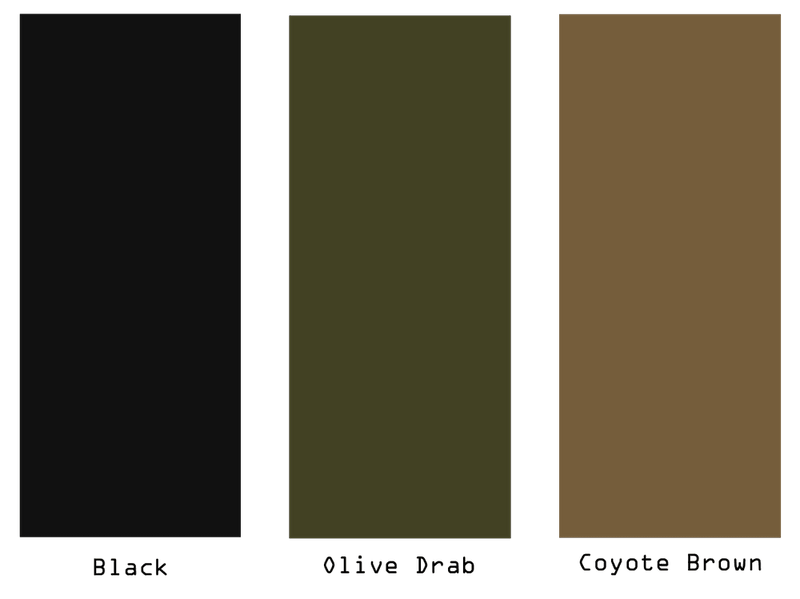 Our Bare Bones 1911 Holsters are designed to work with all makes and models of railed and non-railed Airsoft 1911. Our Bare Bones holsters have been designed with new players and players on a budget in mind. While our Bare Bones holsters might not be as feature rich as our Pro Series holsters, for the price they definitely cannot be beaten and will definitely not disappoint!
Features:
Made from 2mm thick P1 Kydex
Accepts threaded barrels
Fixed retention for a consistent draw strength
Can be rotated to mount vertically or horizontally
Can mount onto molle webbing or belts
Low Profile
Proudly made in the UK
Mounting:
Our Bare Bones Holsters comes with a pair of malice clips to attach to molle webbing or a belt. It can also be mounted horizontally or vertically.